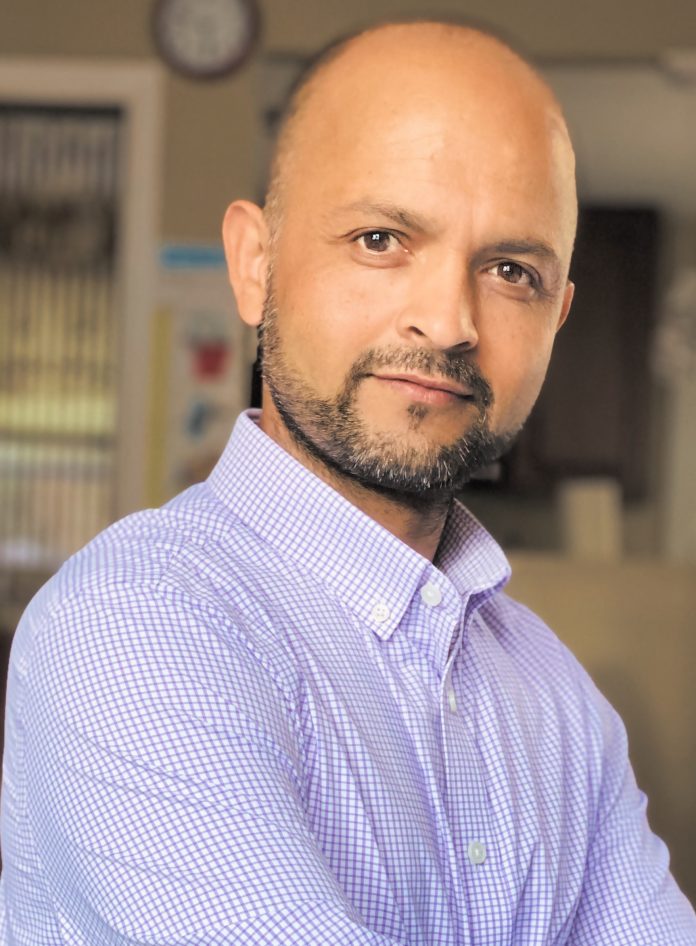 In recent weeks I've received phone calls from resettled Bhutanese community members locally asking if they are allowed to travel outside Massachusetts, and whether they would be fined by the state if they did.  
I immediately turned to a few of my friends who are epidemiologists for answers. One suggested I visit public health websites, the other asked me to call 211, a telephone information center that connects callers to information and critical health and human service programs. From the public health standpoint, both epidemiologists I spoke with stated that people shouldn't travel if they don't have to.

I couldn't agree more with my friends.
As of today, Massachusetts, where I live, falls in the lower risk category. That means I'm required to fill out a travel form and report my COVID-19 test and quarantine status when I return from high risk states. If I don't comply I could be fined up to $500 per day. 
During Dashain and Tihar, two of the biggest festivals in the Hindu calendar, and particularly in the former one, I will not be visiting my parents in Pennsylvania. I'm not afraid about having to pay a fine, I am concerned that I might be passing the virus to my elderly parents and grandparents and vice-versa during the celebrations. 
While the COVID-19 vaccine is still in the developmental phase, the Centers for Disease Control (CDC), state, and local governments have issued guidelines and regulations about public gatherings that include typical American festivals where millions are expected to travel to celebrate. But most of these recommendations are in English, and we can't even make use of that advice due to the language barrier. 
Bhutanese community leaders in the United States have played an important role by providing culturally and linguistically appropriate public health information including advice from epidemiologists and medical doctors. At times, they tried to dispel myths about the virus and informed communities about changes and developments. Culturally, we have a good tradition of respecting elders and listening to the leaders of our communities. 
As a result, although there is no traceable data to prove it, it seems we have a low mortality rate due to COVID-19 in the U.S. Bhutanese community. We have developed the highest level of resiliency to cope up with any forms of new challenges ahead; there have been, developed, partly, through the hardships we faced during our time in the refugee camps in Nepal. And we can do more as we learn more about COVID-19. Together, from individual to family to the community level, we can help stop the spread of disease by implementing the prevention strategies we have learned so far. 
Given that both Dashain and Tihar are celebratory festivals, and that it is probably impossible to contract-trace dozens of people visiting each other, we will have to rethink how we do it this year. What is different this year is that even though we might have a festive mood, we have an invisible enemy within us. We normally 'celebrate' when we don't have anxiety, fear, or face a crisis. Factually, in 2020, we do not have that environment to celebrate. How to remain safe during these festivals is more important than celebrating them.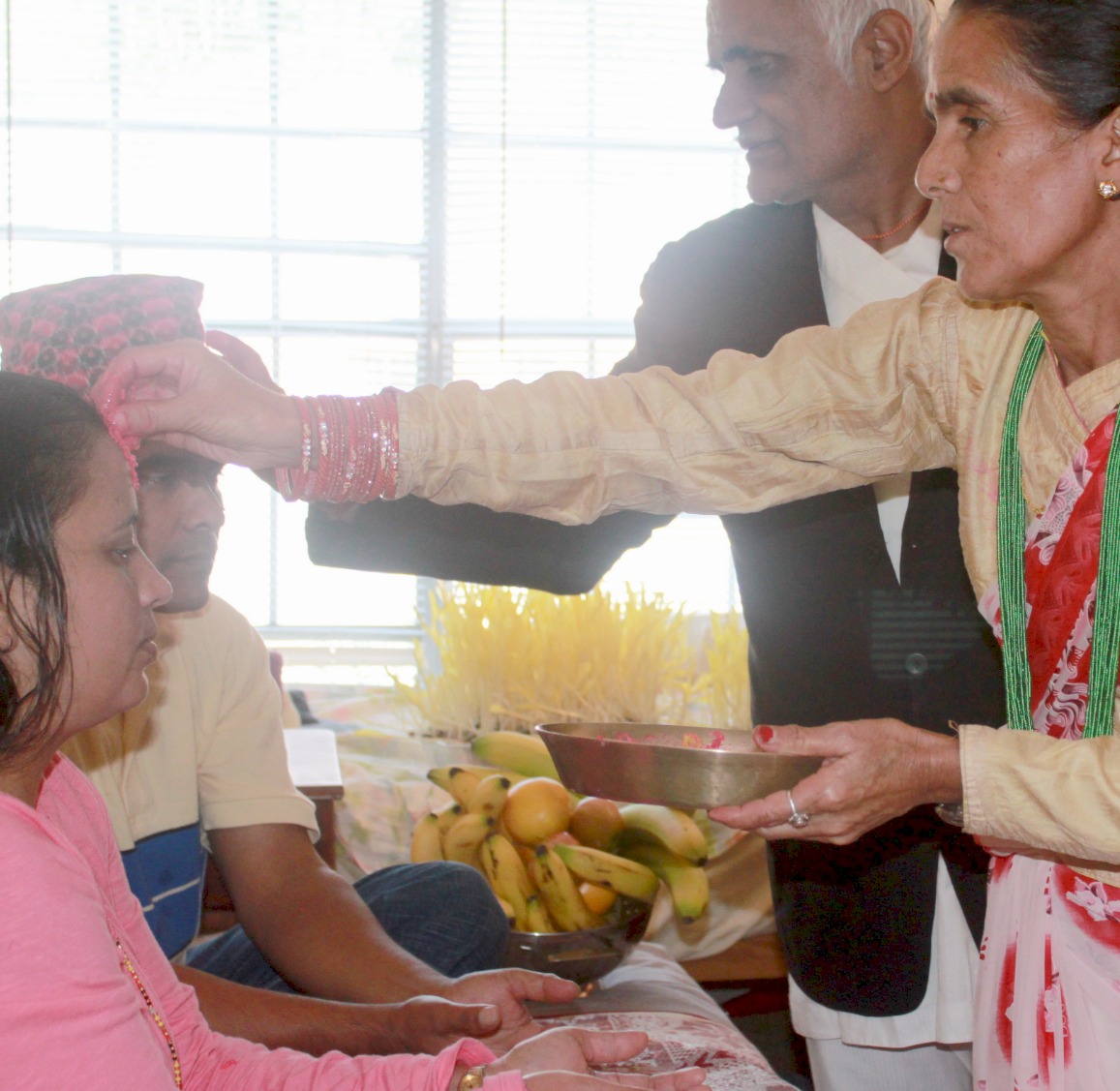 Our traditional ways to celebrate Dashain and Tihar would fall under the "High Risk" gathering, defined by the CDC as, "Large in-person gathering where it is difficult for individuals to remain spaced at least 6 feet apart and attendees travel from outside the local area". 
The actual Dashain celebration requires the oldest member of the family to offer a blessing to his/her children and grandchildren by putting tika. This might prove impossible while maintaining a six feet distance. Also, the oldest member of the family has to offer tika to all younger folks. The risk of contracting the virus or passing it on would thus be at a higher level. A person might not have the symptoms, but might be asymptomatic and not know they are infected thereby exposing others to the virus.

According to the CDC, older adults and people of any age with chronic medical conditions such as heart disease, lung disease, and diabetes, are at a higher risk if infected with the virus. Our community is also at risk because of poor health literacy and the lack of access to vitally important health information such as CDC's festival guidelines due to language barriers. 
In low-resource communities like ours, community based organizations and health care professionals should continue to disseminate vital information about the virus. The agencies at all levels, including faith-based organizations, must take responsibility in informing the public and helping guide them about how the virus has changed the landscape requiring a new approach to maintaining our religious and cultural life.
Bhutanese community leaders must work with health care leaders and legislators on the public health issues that impact us while working to create opportunities through legislation, policy, or resources to improve the current situation.

And as the numbers of COVID-19 related deaths and cases continue to rise at an alarming rate, it's time for us also to rethink how we are going to celebrate some of these festivals during this pandemic. We all should contribute, equally and unconditionally, towards saving as many lives as possible by strictly following the CDC guidelines.  
__
Bhuwan Gautam is a senior advisor to the Bhutanese Society of Western Massachusetts. He holds an MPA from Westfield State University.