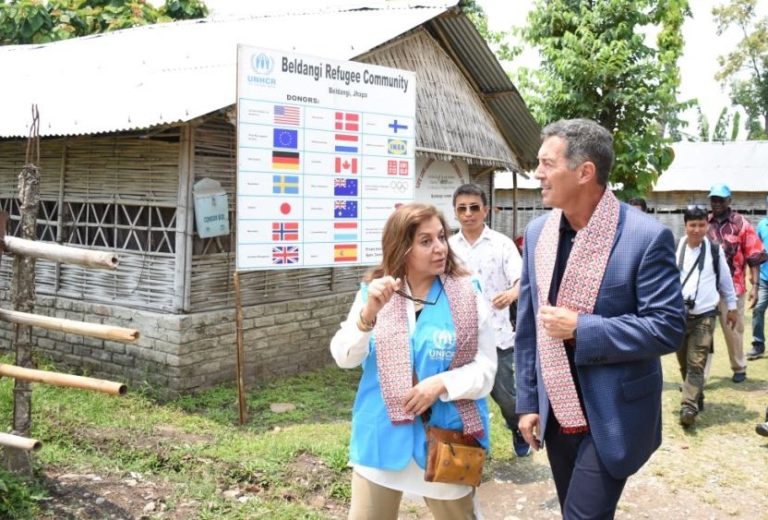 The U.S. Ambassador to Nepal Randy Berry visited refugee settlements in Jhapa and Morang Districts to gain first-hand impressions about the situation of Bhutanese refugees earlier last week.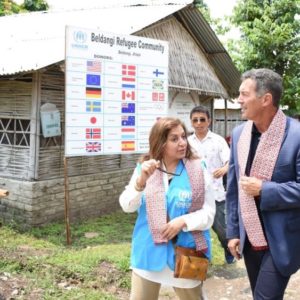 The Ambassador was accompanied by Dr. Leah Zilversmit Pao, Deputy Regional Refugee Coordinator from the U.S. Embassy, Nepal.
During the trip, Berry met with local officials, held discussions with representatives from UNHCR and the International Organization for Migration, and spoke with refugees to learn more about the issues affecting them, according to UN Refugee Agency in Kathmandu, Nepal.
"He also observed various livelihoods programmes including a mushroom farming initiative, designed to increase their self-reliance while supporting both refugees and host communities through education, health, livelihoods, and social protection initiatives."
The United States U.S. Department of State: Bureau of Population, Refugees, and Migration is one of the major donors to, and an important partner of, the UNHCR in addition to being the world's top resettlement country for refugees.
Under the third country resettlement program, more than 113,000 Bhutanese refugees from Nepal have been resettled in eight countries, out of which over 96,000 were resettled in the U.S. alone.
The other countries offering resettlement for Bhutanese refugees are Canada, Australia, New Zealand, Denmark, Norway, the Netherlands, and the United Kingdom.
According to the UNHCR, the current Bhutanese refugee population in the two settlements of Beldangi and Sanischare is 6,626, and the agency is working with the government, partners, and donors to pursue sustainable solutions for their future.