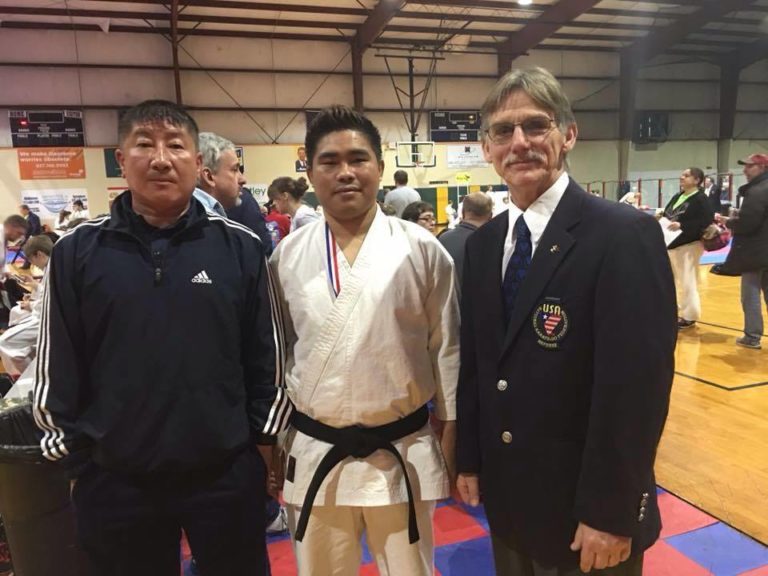 Two Bhutanese Karate players from the United States have received red passport referee certifications from the USA-National Karate Federation on March 5.
Shiva Jogi and Tula Dhakal from Columbus, Ohio become the first Bhutanese to receive the red passports.
Jogi, who is a former dojo coach of Sanischare camp, is a second dan black belt. While, Dhakal has first dan black belt and previously hailed from Beldangi-I refugee camp.
The duo, who received red passports during a National Karate Federation Championship seminar held in Brooklyn, NY on March 5-6, has an overall experience of over 15 years in martial arts.
Meanwhile, a four-member team led by sensei TR Rai, former camp secretary of Khudunabari refugee camp, took part in the USA-NKF National Qualifying Championship also held on March 5 in Franklin, Ohio.
According to Rai, former coach of Beldangi-II refugee camp Moni Rai, and Buddha Rai from Sanischare refugee camp both secured third positions (bronze medals). While, Nim Lama from Sanischare camp didn't secure any position.
All three were qualified for the upcoming National Olympic Selection Championship to be held in Pittsburg, PA later this year in July.