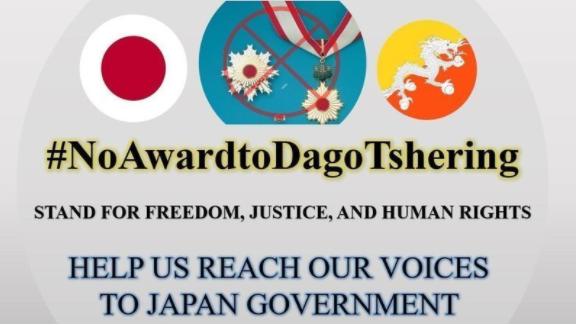 Have you ever asked yourself where you are  from? Or been asked by someone? Surely you have… and you would probably answer Nepal? But are you really Nepalese? It becomes complicated to explain what our nationality is and we often don't like explaining our history to people and a lot of us are probably not even aware enough about our history.
Therefore, we often just consider ourselves as being Aussies or Americans or the citizens of the place where we belong now. We don't like going back to history because why would we? If our parents never got out of Bhutan, we probably wouldn't even be here in Australia living a great life with greater privileges. What we don't realize is the struggle that our parents went through to bring us here. Our people had to flee the country in the early 1990s when Dago Tshering was the Home Minister who started the campaign of persecution.
Now, we are still facing the impact of that as young people resettled in western countries. We are often looked down at when we say we are from refugee backgrounds, including being subjected to bullying, harassment, and other challenges. Most importantly, witnessing our parents go through everyday life without even having adequate communication skills due to language barrier, seeing them go through challenges at work, and pain that is caused by the trauma that they have experienced in the past.
For example, a mysterious mental health disorder afflicting Bhutanese refugees in America as suggested in a study conducted by Casey Tolan (2016). Most of our parents were all happy and had their own farms, lands, houses, pets and were independent. Can you imagine the impact that post trauma has on them, their mental health and their overall well-being?
Our problems are very small compared to what our parents had to go through. Can you imagine the feeling of watching your own houses getting burnt? Can you imagine being imprisoned for advocating to follow your culture and simply for not being able to be yourself and practice what is a crucial human right?
We often feel bad when we think about how we left the camps, leaving all our friends and family behind although we knew we were leaving for better lives. Can you imagine how our parents felt leaving everything behind and not knowing where they're heading and what is going to happen to them?
A lot of people were impacted in so many ways. Many were tortured and imprisoned for voicing for their rights. Our people had to flee the county due to  the policies of Dago Tshering and the Bhutan government. He was the person who led the ethnic cleansing and cultural genocide of Nepali speaking Bhutanese people in Southern Bhutan.
The Japanese government is awarding the former Minister Dago Tshering the "Order of Rising Sun" for his contributions in strengthening the relationship and friendship between Japan and Bhutan. However, Minister Dago Tshering was the same person who led the ethnic cleansing and took away the right to practice one's culture and speak native language to its own people in Southern Bhutan and our parents and grandparents are the living witnesses. Should he really be awarded this prestigious award for his efforts in maintaining a good culture when he was really a person who tried to take away the crucial human rights of our parents and grandparents? Should we let this happen? I don't think we should.
As the survivors of torture caused in the 1990s, leaders in our community across the Bhutanese diaspora from all walks of lives have been working as a group on the Global Bhutanese Campaign Coordination Committee (GBCC). A letter expressing our concern regarding conferring of the 'Order of the Rising Sun, Gold and Silver Star Award' to Mr. Dago Tshering was sent to Japan's Prime Minister on the occasion of Refugee Week on the 24th of June 2021.
The letter was signed by 46 Bhutanese organizations across the Bhutanese Diaspora, the country coordinators, youth coordinators and the advisors across the globe who are working on the GBCC team. It is a humble request to the Japanese government to consider our experiences and how conferring him such a prestigious award will unlock the deep seated injury and trauma that our parents and grandparents have undergone. 
This year the theme of Refugee Week was unity. I hope young people in Bhutanese communities across the globe can unite together to sign this petition. You can find the petition at the Change.org website or go to the Facebook page 'Global Bhutanese Campaign Coordination Committee (GBCC) and you will be able to find the link that takes you to the petition. The petition was set up by the GBCC team itself. We need you to sign this petition so that we can get our message to the Japanese government and so that we can voice our concerns as a community. We as young people need to support our parents and grandparents and we are in a good place to do so.
Let's speak up and sign the petition.