From New Horizon Academy (a refugee camp-based school in Nepal) to Harvard —  what a startling journey! Soon after I finished watching the interview, I received a message from my colleague Rochelle Frounfelker, a Harvard graduate inquiring whether I knew the interviewee. She was as much excited and inspired as I was to see a former refugee getting into one of the top-ranking universities.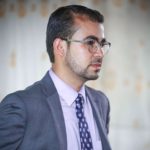 At a personal level, this interview has inspired me to continue to invest in the road to higher education. And I strongly feel that Acharya's success, in particular, or other similar stories from within the community should encourage us equally. We would not have the privilege even to think of pursuing higher education in the refugee camps, and that is no longer the case after our resettlement in the West.
"When I saw the story about Indra Acharya's acceptance into Harvard, I was reminded of the simple but beautiful quote, "You are your ancestors' wildest dreams." Both during and after my time at Harvard, I have met many young Bhutanese who fit this description," said Frounfelker.
Acharya's journey from a refugee camp in Nepal to Harvard is a testament that indicates hard work pays-off. At least that is what I learned after watching the interview thoughtfully.
At a time when some Hollywood celebrities and billionaires are getting their children into some big name universities through cheating and huge endowment gifts, a Bhutanese community member is getting into Harvard through a competitive application process. According to Ivy coach data, out of 6,630 students who hoped of earning admission to its class of 2022, only 964 got in.
"I am proud to know that a former Bhutanese refugee managed to get into Harvard Graduate Program. This is a great achievement and a matter of pride for the Bhutanese refugee community," said Dr. DNS Dhakal who graduated from Harvard Kennedy School of Government in 1989 through Bhutan Government scholarship.
As one of the newest immigrant communities in America, resettled Bhutanese has a reason to cherish these types of success stories. Interestingly, Acharya's success is also an irony to the current U.S. administration's rhetorics against their policies and beliefs  that refugees and immigrants are threat and burden to this country. This story demonstrates the need for welcoming refugees and immigrants.
A recent research conducted by Harvard T.H Chan School of Public Health shows that 83% of Bhutanese parents and children are unable to communicate with teachers and other school personnel. This should concern us. There is a need for the Bhutanese community at large to start developing an intervention to bring down this number.
With this level of success, it also brings responsibilities to Acharya's shoulder. Many young Bhutanese might consider him as their role model. His story may inspire resettled Bhutanese to work hard and aim for bigger goals. Acharya could also be a direct driving force to generate his generation's interest in college education.
We have hundreds of other success stories in this area that are worth documenting and sharing widely within the Bhutanese community. Bhutan News Service featured and highlighted this success story in a timely fashion. In the meantime, other community organizations can play similar and other vital roles to create enthusiasm in the younger generation towards their academic goals.
"It is truly a wonder to contemplate the journey that took individuals, families and communities from Bhutan to a place like Harvard. To me, Mr. Acharya is an example of the resilience of the Bhutanese people," added Frounfelker.
While in the refugee camp in Nepal, many among us went through different forms of hardships and traumatic experiences. Those experiences are the enablers and motivators towards re-building the lives. Acharya and others who have attained a greater level of academic success post-resettlement were no exception. Yet, they seized every opportunity they could find. We've abundant resources in this country.
I can only wish and hope that we, as a community, will continue to see a rise in the number of youths attending college education as Guna Ratna (Hindu holy book) says "Bidya Dhanam Sarva Dhanam Pradhanam" (meaning– knowledge is the essence of all wealth).
About the Author: Mr. Bhuwan Gautam is the co-investigator for the Research Program on Children and Adversity at Boston College School of Social Work, a researcher with Project Bhalakushari, a study on the well-being of aging Bhutanese in the US and Canada funded by the Harvard Program on Global Demography and Aging and the McGill University Health Center. He holds MPA from Westfield State University.