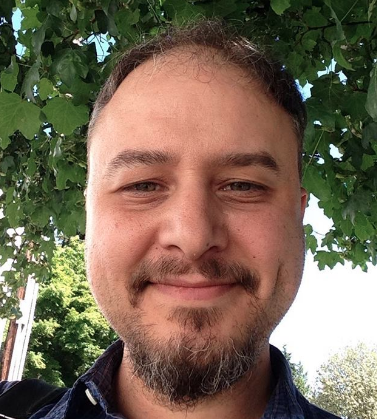 For many in the Western Buddhist world, Bhutan has become a quasi-mythical land. Bhutan is an officially Buddhist Kingdom with ties to internationally popular Lamas. It has become famous for it's lauded vision of "gross national happiness". In 2006, it was named the happiest country in Asia and the sixth happiest in the world in a survey based on the Gross National Happiness index inspired by Bhutan itself. In 2012, as a result of an initiative of the Bhutanese government, the UN named March 20 "The International Day of Happiness". More recently the environmental media declared Bhutan one of the few countries in the world to be not just carbon neutral but carbon negative.
Bhutan is venerated for resistance to modernization and westernisation. The fact that it is difficult to even visit Bhutan due to its limitations on tourism only increases its mystique. In addition many Western students of Vajrayana dream of retreats in the green mountains and valleys of the "land of the dragon", where pure teachings of the Kagyu and Nyingma lineages are still to be found.
Gross National Happiness
In the 1970's the Bhutanese King Jigme Singye Wangchuck began instituting his vision of "gross national happiness (GNH)", which included strong measures to protect Bhutan's dominant ethnic culture and the religious tradition of Vajrayana Buddhism (which it shares with Tibet). In the 1980s, the Bhutanese government was worried about illegal immigration and preserving the country's cultural identity in the face of Nepali influence as well as the power of it's neighboring giants China and India. Bhutan adopted a "one nation one people" policy and introduced mandatory Driglam Namza, the ancient code of social etiquette practised by the dominant ethnic group- people from west Bhutan, who are of Tibetan origin. The government decided to deport thousands of people of Nepali ethnicity, many of whom had lived in the south of Bhutan for generations and are known as lhotshampas ("southerners"). The government passed laws requiring people to wear traditional Bhutanese dress and banned the Nepali language in public, and, human rights groups say, tortured Nepali Bhutanese, who spoke out.
In a harrowing 2013 NY Times article Vidhyapati Mishra wrote an account of the expulsion of his family from Bhutan. He recalls an idyllic childhood on a farm that grew "maize, millet and buckwheat, a cardamom garden, beehives and enough pasture for cows, oxen, sheep and buffaloes." After the 1989 declaration of the "one people, one country" policy things began to change. Hindu seminaries were closed, "traditional Bhutanese" customs were imposed on all and Mishra's elementary school, which served the Lhotshampa population, was closed down. One day in 1991 Mishra reports, men in uniform came to his house and seized his father. After insisting he put on his bakku (traditional Bhutanese dress), they dragged him from the house kicking and slapping him. As Mishra describes it, "My father was held for 91 days in a small, dank cell. They pressed him down with heavy logs, pierced his fingers with needles, served him urine instead of water, forced him to chop firewood all day with no food. Sometimes, they burned dried chilies in his cell to make breathing unbearable. He agreed eventually to sign what were called voluntary migration forms and was given a week to leave the country our family had inhabited for four generations." At the time of writing that NY Times article Mishra had been in a refugee camp known as Beldangi 2 for 21 years.
Full content of this article can be read here.
(The article has been reproduced with due permission from hashkata.com. Matthew is a freelance journalist and writer from Canada. He has been contributing for the Forward, the Jewish Independent, Tikkun, Elephant Journal and elsewhere. He can be reached at [email protected])