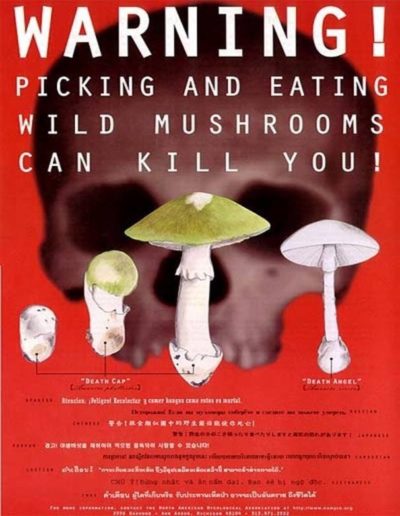 In May of 2013, and April and July of 2016, Bhutan's National Daily,  Kuensel reported that there were separate fatal incidents of mushroom poisoning in Bhutan. The harvesting of wild plants as pabulum is a means of sustainability in rural communities. This culture has been there for a long time in Bhutan and the people who have lived and left the country due to the political crisis in the 1990s have been resettled in different countries in the world, but still, they have been bearing the trend.
There were separate cases of such poisoning incidents among the resettled Bhutanese in the United States. Recently, some Refugee stakeholders in Ohio have been made aware of at least eight resettled Bhutanese people who became severely ill from harvesting and eating wild mushrooms. Among the affected individuals, one was a child while two of the adults needed liver transplant. The Bhutanese Community Association of Akron (BCAA) leaders made a considerable effort to inform the community folks via social media, yet it seemed, few people paid attention to it. The incident also hit the news locally (WCPN), but very few Bhutanese Americans have heard this message through such means. A similar incident took place in Scranton, Pennsylvania in July 2011 affecting a family that led one of the family members to have a liver transplant but no media covered it.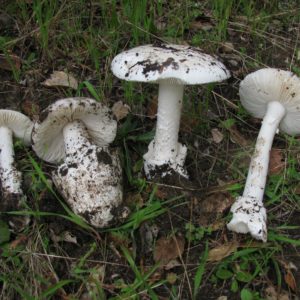 Although, ingestion of wild and potentially toxic mushrooms is frequent in the United States and many other parts of the world [3], searching and eating wild mushroom including other wild green vegetables sometimes occur in major resettlement sites among refugees, primarily Bhutanese and Burmese.  They mistakenly pick poisonous North American mushrooms thinking that they are the same ones as the edible mushrooms in their home countries. One of the mushrooms is known by different names in the US such as Death Angel, Destroying Angel, or Angel of Death" and some are "Death Cap." Certainly, like its name, just seeing the mushroom (figure 1), people who are used to eating them would be lured to reap it and easily get deceived not knowing how risky it is.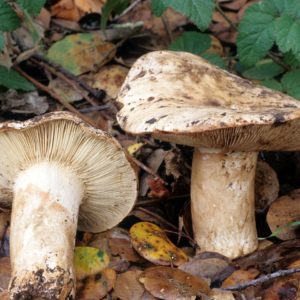 The consequence of eating the wild mushrooms like Russula subnigricans can be deadly causing Rhabdomyolysis – a breakdown of muscle tissue that releases a damaging protein into the blood including Acute Liver and Kidney Injury, Cardiogenic Shock, and Death [1]. The common symptoms are nausea, abdominal pain, and diarrhea which generally occur five to twelve hours after eating a poisonous mushroom.  The symptoms may improve for some time, but it will return and get worse. The person affected is likely to suffer liver and kidney failure leading to death [2]. Even if the person survives, treatment is costly and agonizing especially if liver transplantation is required. For this reason, there are warning signs posted  yet Bhutanese people are less aware of it.
Caution:
If you are not sure that a mushroom that you see or pick from the forest is safe to eat, do not take a chance.
Even if you think it is safe, there is no reason to put your health in danger without approval from food experts.
Always opt for the cultivated vegetables that are available in the food stores because they are regulated and approved by the government's food department like United States Department of Agriculture (USDA) in the US.
Now, it has become the community leaders' responsibility to educate the communities in various regions working together to make a difference. Perhaps, developing cautionary materials including short videos on the dangers of using wild plants, and even animals to their health would prevent from happing similar accidents in the future.
Reference
Jong Tae Cho and Jin Hyung Han, 2016. A Case of Mushroom Poisoning with Russula subnigricans: Development of Rhabdomyolysis, Acute Kidney Injury, Cardiogenic Shock, and Death.  http://dx.doi.org/10.3346/jkms.2016.31.7.1164 • J Korean Med Sci 2016; 31: 1164-1167
KW Ma and, Kenneth SH Chok et al.2017.Liver transplantation: a life-saving procedure following amatoxin mushroom poisoning
William E Brandenburgh and Karlee J Ward. Mushroom poisoning epidemiology in the United States.2018