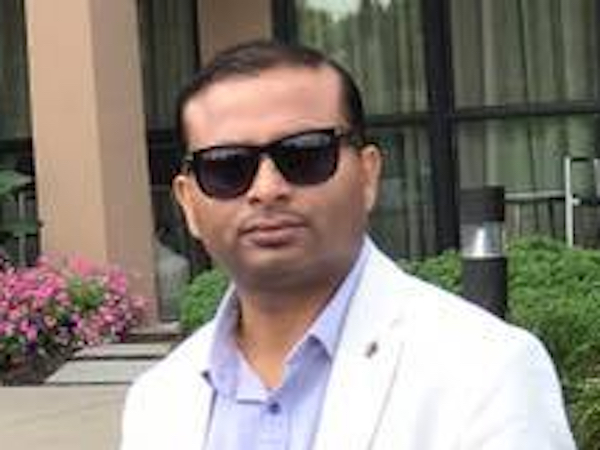 In 2008, Dilip Dahal was among the first Bhutanese-Nepali to be resettled in the United States.
Today, as the owner of three gas station/convenience stores in metro Atlanta, Georgia, he prides himself more on his community involvement than his formidable business achievements.
Dahal, now 38, arrived here with $23 cash and a dream of a better life beyond Beldangi 1, where he lived with his parents and siblings in Sector E1, Hut 40.  Memories of fleeing his birthplace and family home in Chirang, Bhutan in the dark of night when he was 12 never dimmed.
But he was focused on making his way in America.  To him, U-S-A had one meaning: "U-Start-Again."
With loving support from a former refugee from Somalia named Sofia Zama, Dahal learned to acclimate to daily life in the United States.  He credits another woman he met early on, Beth Jordan, with teaching him how to work hard.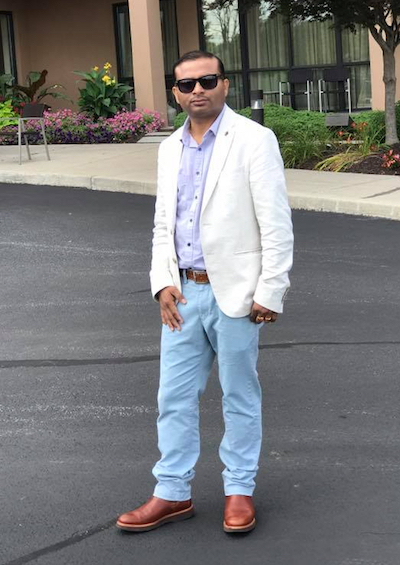 For his first job here, he rode two buses and a train to work as a housekeeper at the Georgia Tech Hotel and Conference Center in midtown Atlanta.
Next, he landed work as a cashier at the DeKalb Farmer's Market, where he eventually met three Nepali men who helped him achieve his dream of business ownership.
Together, the four men opened a grocery store focused on South Asian goods.
Though Dahal didn't have cash to contribute to the venture, he did possess an abundance of drive and enthusiasm.  He managed the store, and after 18 months, had saved a large chunk of cash in order to buy out his business partners, borrowing the rest.
After four years, he sold the store, all the while continuing to volunteer to help others in the diaspora as they arrived in the Atlanta area.  (This good deed had a life-changing side benefit: He met his wife, Shanti, while helping her family to resettle.)   
His next business was, in his words, more mainstream—a 24-hour gas station/convenience store.
Now, he owns three stores, and employees 10 people.
Not everything Dahal has touched has turned to gold.  Along the way, two businesses he helped to start—a sports bar, and a pool hall—failed.
  And he doesn't like to be called a success.  He's happy to be running his businesses, and to serve as the president of the Organization of Bhutanese Communities in America.
"As compared to other resettled refugees," he said, pointing to the presence of Bhutanese-Nepalese in 42 states and 200 cities around the nation, "our community is growing very fast."
In 2015, he was honored to be asked to return to Nepal to mark the resettlement of the 100,000 Bhutanese.  On that trip, he met the President and Prime Minister of the country where he lived in flux.  He thanked them for giving him, his family, and so many others safe harbor.
Visiting Beldangi 1 after so many years proved emotional, he admits.
Today, the grand home he purchased in Snellville, Georgia bears no physical resemblance to that hut where he lived for close to 18 years.  But with his parents, his wife, and two young daughters all under the same roof, it's filled with love—and continued possibility.
Current Chairperson of the Bhutan Media Society, Napoli, a veteran journalist, has spent time as a volunteer in Bhutan and is the author of two books, Radio Shangri-La and Ray & Joan. Learn more about her at: lisanapoli.com.
___
Tell us your success/resettlement story, or if you know someone you think should be featured here feel free to reach out to us. Such stories will inspire others and keep the diaspora informed. You can write your own story too. Email us at:

[email protected]

 OR 

[email protected]

.