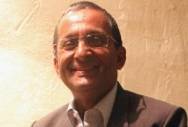 Businessman-turned-writer YN Chamlagai said resettled Bhutanese have their rights to get their crimes identified by the Bhutanese regime. He is a businessman based in Damak of Jhapa district.
According to Chamlagai, these people are innocent citizens of Bhutan, who were forcefully expelled from their homeland and they must get their crimes identified from the Government of Bhutan.
"They may be in Nepal or elsewhere. Their family might have been separated. But, Bhutan must identify their crimes they have committed due to which they were expelled from their country," said Chamlagai, who has recently published a novel titled Sachhi documenting early arrivals of Bhutanese refugees in Nepal.
On behalf of the Bhutan News Service, journalist Binod Dhungel has talked to Chamlagai regarding various aspects of the Bhutanese refugee issue and about the novel.