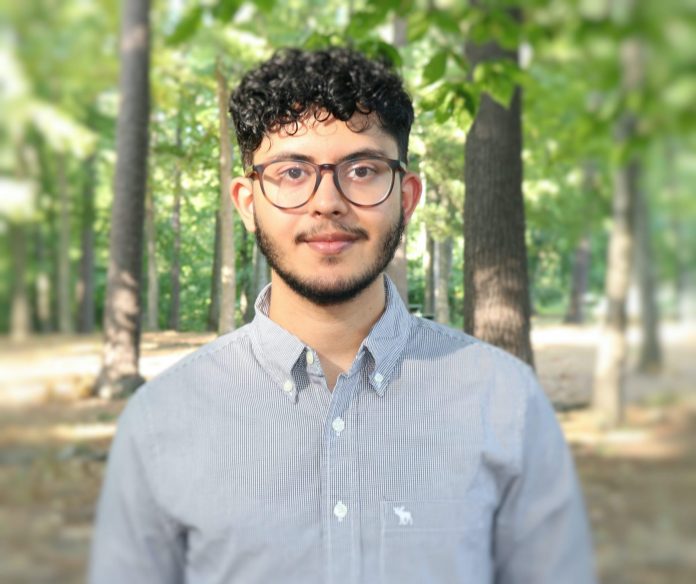 I am a fan of thrill rides. I have been on the front seats of New England's tallest and fastest – Bizzaro, Superman, Goliath, and I've braved the sling-shot at Daytona Beach, Florida. However, never again do I want to experience the rollercoaster of emotions like that in 2020. As New Year's Eve approaches, I have been reflecting on the events of 2020 and considering what could lie ahead.
Forget flying cars. In its 1951 issue, the Popular Mechanics magazine predicted that every family in the 21st century would own at least one personal helicopter. I am still waiting for my delivery. What this year did deliver was the pandemic and along with it social distancing, isolation, unemployment, travel bans, the closing of educational institutions, gyms and other outdoor activities. As a result, heart disease and depression are the world's top health issues as predicted by Harvard School of Public Health and the World Health Organization in 1996. 
There are some positive hopes from 2020. COVID-19 vaccines have been approved and are now being distributed and produced on a massive scale. Millions of frontline workers continue to serve selflessly to save lives around the world. 
For the first time in my almost 10 years living in the U.S., I observed hundreds of stars in the night sky from within the city. Perhaps this was due to lower light pollution as fewer vehicles are on the streets and the suspension of outdoor activities. I had not seen so many since leaving Nepal. 
With traffic and travel scaled back drastically on a global scale, carbon emissions dropped by a record 7% – they will probably bounce back in 2021 but it is an indication of our impact on the world. President-elect Joe Biden has committed to a $2 trillion climate plan putting the U.S. back on track to fight climate change. Additionally, we, humans, took outstanding initiatives to try to save our planet.. More than two million people in India helped plant 220 million trees in a single day and major companies around the world joined the pledge to fight climate change.
Astronauts were launched into orbit from the U.S. soil after nine years and SpaceX successfully tested its reusable launch system. As a space enthusiast, this is exciting for me personally.
From big and small donations to the foregoing of rents by landlords, many  banded together to help each other. Within the Bhutanese-Nepali-American community, Bhutanese Response Assistance Volunteer Effort projects, with heavy involvement of youths, in multiple cities and states is a good example.
The Black Lives Matter movement swept across the globe and shook the rotted pillars of societies that invigorate discrimination based on color and race. It is sad that such movements are still necessary in the 21st century, but they are welcome nonetheless. Signs of progress are being displayed as the U.S. voted its first female vice president who is also the first African American and first Asian American to serve in that role.
The work from home rate increased to 42% without harming productivity in the United States, proving that physical boundaries need not impede human sustainability, innovation, and connectivity. The effect of this post-pandemic, on real estate, transportation, the hospitality industries and the economy overall is a discussion for another time.
The abnormal conditions of 2020 did not stop youth around the world in their pursuit of education. Many have started  virtual community empowerment projects, advocated for various issues, and made the voice of the younger generations known to the world.
Despite the good news of 2020, nothing can compensate for  the mass loss of lives to the pandemic. The death toll surpassed 302,000 in the US alone and 1.75 million globally. The number of worldwide cases has passed 80 million. Even the president of the most powerful country was not spared, evidence that health threats do not discriminate between color, gender, race or nationality.
However, even in such a time of peril, we saw discrimination in access to healthcare. Access to adequate care and a healthy life should be the fundamental right of every human being. Possibly an indicator for lawmakers around the world to pursue universal health care? 
Even non-COVID related health issues have taken the lives of a few I knew personally too soon and shaken me, my family and the community. If there is one thing the year 2020 is a reminder of, at least to me personally, it's that there is nothing more valuable than one's health. 
None of us want what unfolded in 2020 to be repeated but there is plenty to learn from it. Now, someone recently reminded me that anguishing about the past is the cause of grief. But I believe reflecting is different. It is an analysis of the past to shape the actions we must take in the present, not the future, because pondering about the future might also lead to anxiety. 
The year 2020 and the events that took place will be a highlight in the history books. The cause, spread, and handling of the pandemic along with its short and long term effects will surely be researched and debated upon. But what we do in the present is what matters for us. So let's make sure we take thoughtful actions going forward and let that drive our future.

I wish you and your family a happy, healthy, and prosperous 2021.

__
The author is one of the section editors in this news site.