Radha still does not know why she was forced to leave her country, Bhutan in the 1990s.  She was an infant when her family became the victim of the ethnic cleansing policy of Bhutan. Radha's family was a resident of Surey, a small village, in Southern Bhutan.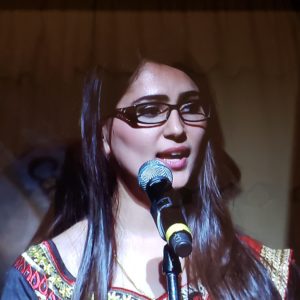 Radha was destined to live in the refugee camp for another seventeen years. She and her family started a new life with an uncertain future inside a crowded bamboo hut in Beldangi II refugee camp in Eastern Nepal.  Needless to say, life in the refugee camp was full of uncertainties and miseries with a dead end. Over the course of time, Radha saw extreme poverty, illness, scarcity of basic needs, lack of healthcare services-all resulting unto untimely deaths of over a dozen a day, most of whom were children. "Of all these hardships", she says, "Lack of citizenship, lack of belonging to a place and the resultant identity crisis bothered me the most."
In the midst of this tough time, Radha however, also shares some happy moments that she had in the refugee camp. She says, " Going to school and being with friends during and after school hours is my favorite memory". She says that the infrastructure in the school was extremely poor, but the quality of education rendered by the teachers was excellent. "The education gave hope in the difficult times and helped me look forward", she adds.
These hardships, however, built resilience and discipline in Radha, that one day would be very critical for her success.
The year 2008 saw an unexpected turn of events that brought Radha from a place of penury to a land of abundance. She was relocated from the refugee camp to a metro city in the USA. Radha was shuffling between classes in a well-built high school equipped with computers and world-class teachers. "There were numerous challenges that I needed to overcome to adapt myself to this new environment; however, the resilience and the discipline that I learned in the refugee camp schools helped me to quickly assimilate in this new environment", Radha comments on her experiences when she first came to the United States.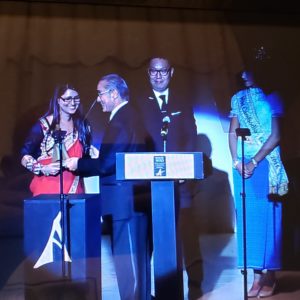 Since her first day in the U.S, Radha has spent her numerous hours as a volunteer in community services, helping newly arrived refugees to adapt in the U.S environment by teaching them essential skills of communication, trade, and transportation. She also participated in the health awareness programs to educate the community members about the adverse effects of smoking, alcohol and tobacco use. She also supported the elderly population by educating them about nutrition, choice of foods and the importance of physical exercise. Radha did all these volunteer services while attending college. In 2017, she graduated as a Registered Respiratory Therapist (RRT) from Georgia State University. "One of my proudest moments for doing community services came in 2016, when I was awarded '2016 APIASF Leaders & Legends Honoree' by Who is Who in Asian American Communities (WWAAC)", says Radha.
She now works as an RRT in Emory University Hospital in Atlanta. "Always hope for better and work hard. Take a break if you have to but never quit" is her advice. Radha is thankful for everything in life. Her story represents the story of over one hundred thousand Bhutanese refugees who are now relocated around the world.
Watch her stories of struggle and progress here: