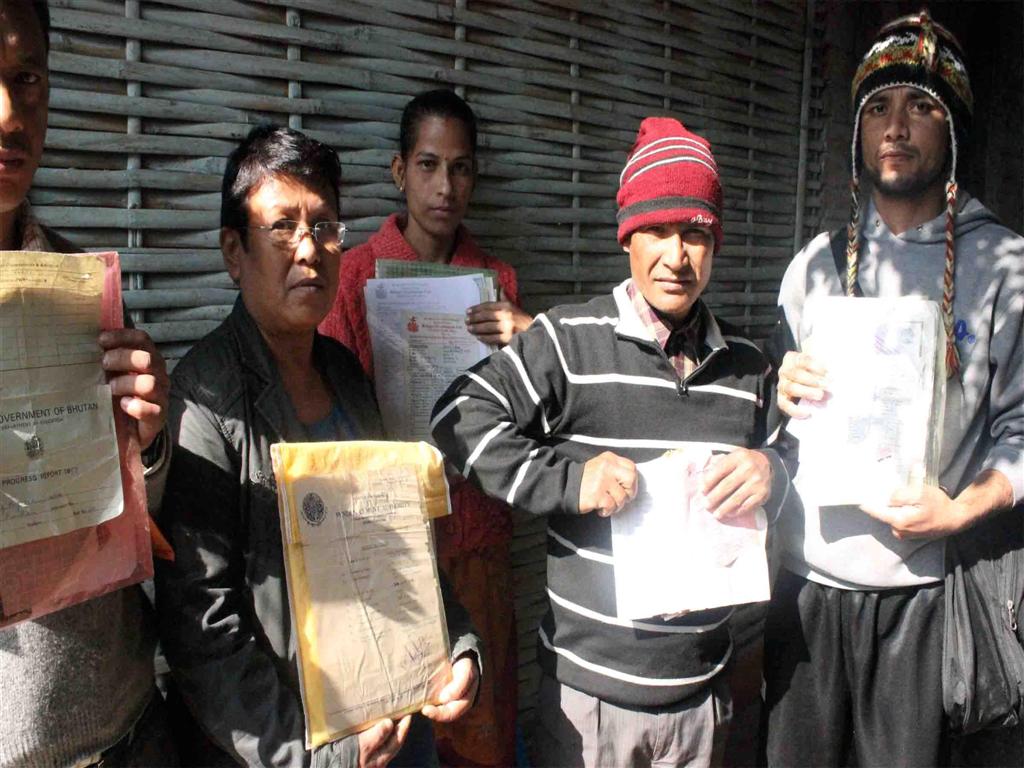 Nepal Police on Thursday filed a public offense case against 18 Bhutanese nationals where were arrested on Monday afternoon on charge of 'disturbing elections in camp'.
Police lodged a public offense case against them at Jhapa District Court earlier today.
The Bhutanese nations, who have continued their fasting-unto-death since their arrest on Monday, are remanded in Damak Police Station after appearing at the district court.
Deputy Chief District Officer, Yogendra Dulal, also confirmed public offence case against the asylum seekers.
Meanwhile, the Bhutanese Refugee Representative Repatriation Committee (BRRRC) has asked the Nepalese government to figure out nationality of those arrested Bhutanese.
"These are genuine citizens of Bhutan. If Nepali officials are doubtful about their identity, I must ask them to point out their nationality," the Committee's chairman Dr Bhama Rai said in a statement issued today.
According to Dr Rai, Nepal should immediate investigate into identity of those people and grant them the Bhutanese refugee identity.
"I am sure the Nepalese government officials are aware of the fact that every person has universal right to be identified as a citizen of a particular nation. And, my fellow citizens are Bhutanese," he added.