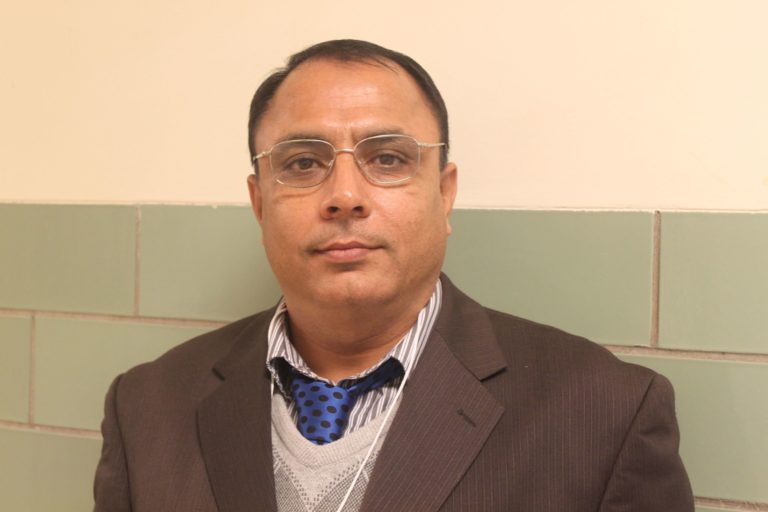 Veteran community leader, Padam Rizal, 49, who went missing since Feb 21, 2019 is no more with us, his family confirmed Wednesday afternoon.
"We are heartbroken to share the news that our beloved dad, Mr. Padam L Rizal has passed away. He was a loving son, devoted husband, caring father, an exceptional brother, a true friend, and a visionary. He will always be with us in everything we do," stated Rizal family's statement published on the official Facebook page of Bhutanese Community in Harrisburg.
According to a community source, funeral of late Rizal has been scheduled for this Friday.
The preliminary police report by Susquehanna Police Department stated that late Rizal's vehicle was found at around 1:30 am on February 22 overpass south bridge of Susquehanna River. He was expected to return home by relatives to meet them at 7 pm in the evening of February 21.
Late Rizal, one of the widely-known Bhutanese community leaders and also a contributing author at this news portal, hailed from Dagana district in Bhutan. Rizal had begun volunteer work in the community in various capacities since the establishment of camps in Nepal.
Rizal had fled his home town Dagapela, Bhutan in 1990 to escape from impending arrest and persecution by the Royal Bhutan Army. While in the refugee camps in Nepal, Rizal worked in different capacities. He worked as an English teacher in the Blooming Lotus English School at Goldhap, one of the seven refugee camps in Eastern Nepal. Later Rizal became in-school resource teacher. He also worked as a primary curriculum planner at the Caritas-Nepal that administered the education system in the Bhutanese refugee camps. Rizal also served as the camp secretary of Goldhap refugee camp.
A strong advocate of Nepali language and Hindu religion, Rizal is one of the founding members of the Hindu Organization of Harrisburg and a board member of Punya Foundation U.S.
Since February 2018, Rizal was also serving in the Governor's Commission on the Asia and Pacific Islander Commission in the State of Pennsylvania.
As a contributing author at BNS, Rizal had written articles reflecting historical connotations to his hometown Dagapela. He strongly supported the idea of documenting stories of early life and settlement in the southern districts, the eviction stories and the background of eviction.
"We lost a great community leader," said Buddha Mani Dhakal, former Chief Editor of BNS, who worked closely with Rizal when he contributed his articles. "I've known him for a very long time, and I cannot imagine he is no more with us."
Rizal is survived by his wife and two children – a son and a daughter.
..
Last updated on May 23, 2019