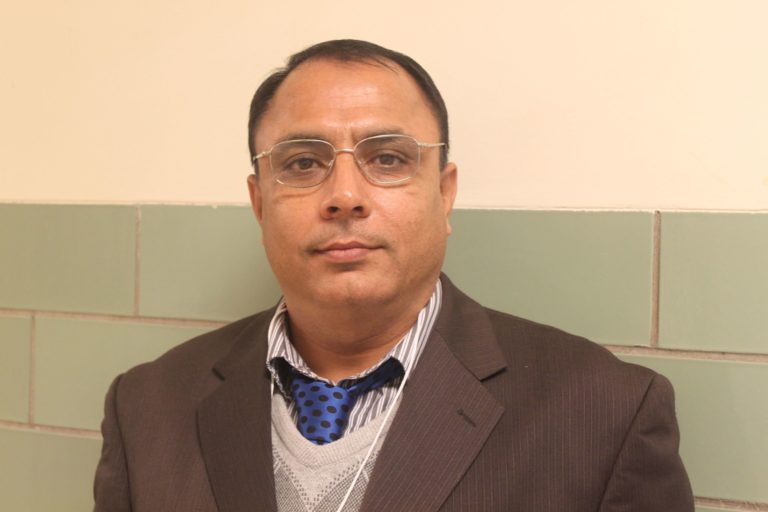 Dagapela Series IV (…contd)
"All truth passes through three stages: First, it is ridiculed; second, it is violently opposed; Third, it is accepted as self-evident." – Arthur Schopenhauer
Slaughter of Nepali language
Three languages (English, Nepali and Dzongkha) were taught in school till 1985. English was the medium of instruction; it was compulsory to pass English and one of the second languages either Nepali or Dzongkha to get through eighth grade board examination. Nepali speaking students used to study both second languages in class. Drukpa students, if there were any, they didn't attend Nepali class. Since 95% of students studying in Goshi School were Nepali speaking, they used to perform well in Nepali and used to get through the board exam easily. Along with Driglam Namza scheme, Dzongkha was declared a compulsory (major) subject from 1986 whereas Nepali was declared a minor subject which meant passing in Nepali language would not get through board exam any more. In that year out of 37 students in eighth grade only two (5.40%) passed in Dzongkha It was not only Goshi School that had poor result, other schools of Dagepela -Namchela, Dokap and Powang primary schools too had similar fate in the fifth grade board examination.
As Goshi was the only Junior High school in the sub-division, it was a serious blow to the community, teachers, students, parents; and whole community was worried. They appealed to the Department of Education (DoE) to review the decision, suggested the DoE to allow the students to study both the languages and give equal importance to both the languages. The community then didn't deny Dzongkha as a national language, they just called attention that curriculum was not well developed. There were no professionally trained teachers, books and stationeries were not available on time and pleaded the DoE to review the decision. Mandals tried their best to make the government aware of the issue. Mr. K.B Chauhan, who was the national assembly member, then submitted agenda in the National Assembly (NA).
In the 65th session of National Assembly Chhimis (peoples' representatives) of southern Bhutan raised the issue in the NA floor, excerpts of the resolution is given in quote;
"Recognizing the importance of Dzongkha, the Chimis of Southern Bhutan said that it should be made easier for students to understand. They felt that the textbooks in Dzongkha are of a higher standard and that the students had difficulty understanding them. They also expressed their earnest desire to learn Dzongkha. Therefore, they requested that simple books be written in Dzongkha and adequate numbers of Dzongkha teachers be sent to all schools and villages in Southern Bhutan as well as to other places within Bhutan.
In response, the Director of Education informed that new office called Dzongkha Development Advisory Committee has been opened recently in addition to the Dzongkha Division of the Education Department. A budget of Nu.0.47 crores has been allocated to the new office to write Dzongkha books and compile Dzongkha Dictionaries. The Director said that the government would try to meet their requests with regard to sending teachers into the villages and circulating Dzongkha books. The National Assembly endorsed the decision of the government."
The commitment of Director of Education quoted above remained in paper, slaughter of dreams of innocent children continued. From 1987 through 1989 about 20% students got through eighth grade board examination. Every year about 30-35 students failed in Goshi School whereas in primary schools number was even alarming. Rather reinstating Nepali a major subject as suggested from the community, teaching of Nepali language was completely banned from 1989. About 2300 students were in schools in Dagapela sub-division when their mother tongue was slaughtered from the curriculum, dreams of pursuing higher education got shattered, life ruined and fate is still continuing.
K4's dramatic visit
In February 1990 news of King Jigme Singye Wangchuk's Dagapela visit came to light, community thought that they can present the issues affecting them and their children's life. Preparation started week ahead, goods and materials needed were mobilized through forced contribution from the community. Five days before the king's visit the community was surprised to hear that there was a strict order from Deputy Home Minister that no ordinary citizens would be allowed to meet the king to present gifts and appeals. Two days before his visit organizers informed that they received another order from Deputy Home Minister that even the peoples' representatives (Mandals and National Assembly Member) will not be allowed to meet the king to present gifts and appeals. The dream of Dagapela communities to present their concerns to the king was turned into ashes.
The venue for the Kings address was fixed at Goshi school ground. There was an order from the Dungpa that head of family of every household of Dagapela sub division must be present to welcome the King. As per the order, the citizens assembled at the venue with due diligence. When the king arrived only Drukpa officials and staffs were allowed to go near the king. Dagana Dzongda Hari Sonam Tobgay, Gom Bahadur Gurung and Mr. Siwa were exceptions being retired army. No Nepali speaking citizens were allowed to enter the compound. Mandals and members were kept in army cordon, citizens were asked to sign blank sheet of paper. The king gave a speech about Teknath Rizal being an antinational, distributed a booklet about Tek Nath that contained information about his family background, education, jobs he did, his latest position and antinational activities he was involved in. No interaction took place between the public and the King. It was just a one-way presentation.
The 69th session of National Assembly of Bhutan 19-26, March 1990 resolution records the given quote;
"On this issue, the Royal Advisory Councilors and the People's Representatives from the southern dzongkhags said that more than the disappointment felt by the people of other dzongkhags, the recent anti-national activities had become a cause of even greater distress and shame to the people of southern Bhutan. They said that during His Majesty's visits to the southern dzongkhags in February this year, it was reported in the meetings by the general public of these dzongkhags that most of them were not even aware of such activities and that these acts were the work of a few persons instigated by anti-national elements, some of whom were not even bonafide Bhutanese national. However, these disloyal and seditious activities by a few misguided people was a cause for deep regret and shame for the people of southern Bhutan".
When Dagapelian read the National Assembly resolution published in Kuensel they understood the drama and the purpose of asking them to sign on the blank paper. They realized that they were deceived. The quotes "the Royal Advisory Councillors and the People's Representatives from the southern dzongkhags said that during His Majesty's visits to the southern dzongkhags in February this year…." "it was reported in the meetings by the general public of these dzongkhags….." contained nothing else but blatant lies. General public was not allowed to enter the compound-people too were asked to sign a blank paper, neither there was interaction with peoples' representatives nor with general public during Jigme Synge Wangchuk's visit to Dagapela in February 1990. As the doors of justice were locked for lesser citizens the atrocities covered and continued pounding over the heads of innocent citizens.
Jangchup's Death
A constable named Jangchup of Damphu police force was transferred to Dagapela police force in 1984. He had one son about twelve year old living with him, it was not known about his past life, whether he had family or not, other family members never visited him.
Jangchup was a Sarchop very polite and friendly. He used to drink more than normal person did but was able to control himself. He never spoke bad words even when he was drunk. He was an admired police constable of Dagapela police force.
After retirement Passang Tshering started an illegal liquor shop in his newly built house in Goshi bazar. Operating a liquor shop needed a license, but for Passang Tshering, no law enforcement dared to question him. Prem Lal Sherpa of Paseybung village was his local wine brewer and supplier. Constable Jangchup was asked to carry wine in bulk from Prem Sherpa's house to Passang Tshering's illegally operated pub.
Prem Lal Sherpa had grown up daughter, Jangchup used to visit his house frequently to carry the wine. One evening of October 1989 Jangchup walked to Prem sherpa's house, no one knew for sure what happened inside Prem sherpa's house that night. The constable was found dead with slit throat at the side of the road about half a mile away from Prem Sherpa's house the next morning. Passang Tshering (not the acting police chief) led the investigation. Dozens of residents of Paseybung village and Goshi bazar were interrogated and some were even fingerprinted as they found a Khukuri in the crime scene. While interrogating Goshi bazar and Paseybung village residents, numerous tips led to an individual (suspect) who was a close confidante of Passang Tshering. The suspect bribed Passang Tshering and received good protection that he was neither questioned nor fingerprinted; and that case still remains unsolved.
Madan's fate
Madan Kumar Pradhan was a forest guard assigned to Dagapela forest post. Passang Tshering asked Madan to sanction a tree for timber without completing formal application procedure in September 1988. Madan sticked to the rule and denied authorization without completing due process. Passang Tshering threatened Madan that he belonged to a clan and he didn't have to follow rules. Madan stood by the rule, and there after the relation turned sour.
On the eve of October 1989, while Madan Pradhan was going home on Tihar vacation in the morning, he looked for Constable Jangchup to borrow an umbrella. He didn't find Jangchup that evening. He left next morning for home via Kalikhola without knowledge of Jangchup's death. It was an unfortunate coincidence that Madan was looking for Jangchup to borrow an umbrella in the evening. Jangchup met mysterious death at night and the following morning Madan left for home.  In this way, Passang Tshering found place to pour his vengeance over not authorizing tree for timber year earlier.
Madan was captured from the way before reaching Kalikhola, put in jail and tortured without any clear evidence. In the beginning he was declared 100% guilty by Passang Tshering and his team. All Dagapelian knew that Madan was innocent and real killer had bribed Passang Tshering. As the time progressed the news of Madan being punished without any evidence became wide spread.
There used to be two channel to file a complaint: (i) to go through Dagapela police chief-Divisional Police officer, Damphu–the Police Headquarter Thimphu or (ii) to go through Dungpa Dagapela-Dzongda Dagana–Home Minister Thimphu. Days, weeks and months passed but Madan was continuously tortured in detention, his agony of pain used to echo across Passeybung, Salleri and Panakhola village. Dagapela public filed numerous complaints through both channels; and the final recipient of both the channels was Dago Tshering, then Deputy Home Minister. Since Passang Tshering had family relation with Dago Tshering, the complaint was not given any attention.
After eight months through some special channel, the complain reached the desk of then Zimpon, the Royal chamberlain. Zimpon ordered the home minister to launch an investigation. The news about assignment of investigative team from Thimphu leaked before the assigned investigation team arrived Goshi detention center. Madan was told that if he remained in Bhutan he had to serve life imprisonment. However, if he left the jail at night and go to India he did not have to spend life in prison. Since there was no sign of getting justice he chose to walk away from detention at night. A few days after Madan's choreographed escape the special investigation team arrived and found Madan 100% innocent. Since Madan had left Bhutan there was no further question why he was imprisoned and tortured. That was how Passang Tshering covered the crime for money and saved Jangchup's killer. Madan Kumar Pradhan is currently living in Gauradaha in eastern Nepal.
Rogue Passang Tshering's come back
After retirement Passang Tshering settled in Goshi bazar. He was corrupt and immoral, so Dagapela community deplored him. When Bakhu enforcement in public places and place of work began in 1989 it was a good come back opportunity for him. He became self-declared enforcer; he harassed residents, forced to pay fine and took it himself. Bakhu enforcement policy turned out a means of livelihood for morally decayed Passang Tshering. Dagapela residents were penalized for wearing half Bakhu, and for putting on Dhaka Topi. Goshi bazar residents were penalized for not wearing Bakhu or Kira while fetching water from the tap.
It was not clear whether Passang Tshering was the relative of Dago Tshering or just a confidante, then Duckpa staff working in Dagapela used to call him a mad man. They couldn't do anything-they just used to avoid him, even Dungpa Thinley couldn't control him. He was afraid that Passang Tshering had direct reach to Deputy Home Minister Dago Tshering.
During K4's visit in February 1990 Passang Tshering received award for being strong enforcer of the 'One Nation One People Policy'. The award encouraged rogue Passang Tshering to accelerate his rampage further–he termed every Nepali-speaking citizens as Jyaga or ngolopi Shopkeepers were banned listening BBC Nepali program, Radio Nepal, Radio Kurseong and Radio Shillong, and Nepali news. They were even penalized for tuning Nepali songs or Hindu Bhajans in radio or cassette player. People were even penalized for wearing half Bakhu during scorching heat in summer. Shopkeepers were harassed for chanting Sanskrit mantras, asked to throw away Hindu Gods' idols and pictures and asked to put Buddha's picture in the altar. Aita Sing Rai's portable radio was smashed for tuning Nepali song Mr. Mongar, a villager was slapped on the face accusing him of looking that directly at him. Mr. Chhetri, another villager was beaten for asking questions; scores of incidents of throwing away Dhaka topi from residents' head with a stick, wiping out Tilak from the forehead, hundreds of incidents of using filthy words, and patting on the butts or touching on other body parts of women which was grossly inappropriate in Nepali culture. Rogue Passang Tshering continued his rampage; helpless people of Dagapela continued burning in injustice.
Author's note: This write up is a part of Dagapela series. It is not the intention of this write up to generalize and pour vengeance against all Drukpas, it respects all human beings irrespective of race, gender, ethnicities and religious belief they hold. The purpose of this write up is to give real life scenario predominant then. The fact shows there were twelve permanent resident Dukpa families in Dagapela sub division in 1990 they were in Goshi bazar, Goshi village and Majua village, amongst members of those twelve families two of them possessed corrupt and decayed morality rest were wonderful human beings. At the same time there were about two dozens Duckpa staff working in different departments of sub divisional administration then, they were all great people. The sources show Passang Tshering had four sons and two daughters, they were not involved in the rampage and they didn't have control over their father's barbarousness. 
Editor's Note: Padam Rizal is one of the contributing authors at Bhutan News Service (BNS). This piece and/or his opinion doesn't reflect the official view of BNS