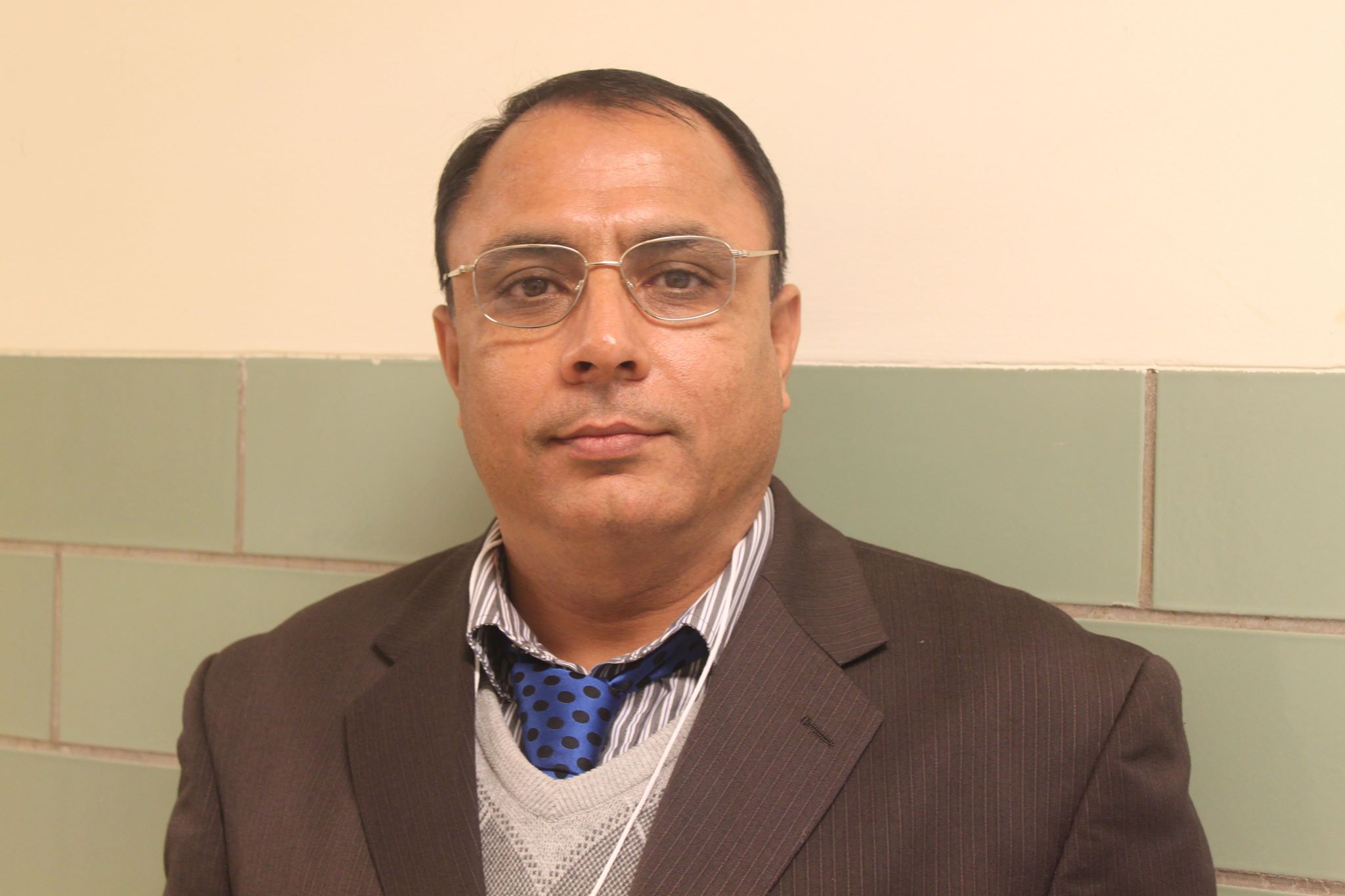 "If you don't know history, then you don't know anything. You are a leaf that doesn't know it is part of a tree," Michael Crichton
The excerpt given below is a translation of an agreement (attached) signed by the representative of Kipotiya Bhotey[i] of Bachhap Tapgaun region and Kholmay Mandal[ii] of Papgaun representing Nepali speaking community of Dagapela at the mediation of government of Bhutan assigned representative Zigup Phugey, Babu Mukh Das and Sibsoo Baidar [iii] on March 30, 1925 in Tapgaun Bhutan.
"As there arose a boundary confusion between Kholmay Mandal and Jimidari Bhotey[iv] of Tapgaun on the land determined to settle Pahaday Rait[v], Zigup Phugey, Babu Mukh Das and Sibsoo Baidar came to Papgaun under Tapgaun region, gathered Pahaday Rait, Kipotiya Bhotey and Bachhap region Jimidari Bhotey, Pahaday Rait agreed to pay Re. 1.00 per household per year fee, Jimidari Bhotey accepted the offer and drew the boundary. If Pahaday Rait built Goth or Ghar [vi] crossing the boundary they should pay Rs. 100.00 penalty to Bhotey, if Bhotey go to Nepali Rait area and create disturbance etc. Bhotey should pay Rs. 100.00 penalty to Pahaday Rait. Kipotey Bhotey and Nepali Rait both accepted the agreement. A copy of this agreement is sent to The King in Thimphu and another one to Deb Zimpon Kalimpong. Within the boundary Pahaday Rait should not harvest Bhir Mauri [vii] and shouldn't cut Bansh and Beth [viii] more than needed. Area from Jakeselung river source through Sukhding Mountain to Am Chimula Mountain, from side of the Daga River to Durbin, Homa and Sunkosh confluence and on the north to Paro King's boundary. Kipotiya Bhotey agreed to set the boundary within this area allowing Kholmay Mandal to settle Rait."
Kasho/Patta/Authorization

The formal settlement of Nepali speaking people in Dagapela began in 1905 AD (1962 B.S) after Kazi Ugen Dorji (Kaleybugey Raja), advisor to then Tongsa Penlop "Tongsab Gongsar Ugyen Wangchuk" and the person in-charge of settling Nepali speaking people in southern Bhutan issued Muktiharship Patta to Krishna Bir Gurung resident of Lamidara, Chirang to settle people in Dagapela that  included area from Jakeselung river source through Sukhding Mountain to Am Chimula Mountain, from this side of Daga River to Durbin, Homa and Sunkosh confluence and on the north to Paro King's boundary. The Patta also permitted settlers to use measuring scales like Manu, pathi and ser [ix], Nepali coins for transactions, traditional costumes, Nepali language and its sub dialects for communication and allowed to observe religious and cultural practices. The fifteenth Daga Penlop Tsewang Dorji [x] was assigned to resolve issues if any arose between new settlers and resident drukpas.
Muktihar Krishna Bir Gurung moved to Dagapela and settled in the parcel of land east of former Tashidin private school. Even though Yongen family owns that parcel today, it is still known in the community as Muktihar Khayal.
Archives in pulses I
"My father, Laxmi Kanta Dabadi was the family astrologer of Muktihar Krishna Bir Gurung. I remember visiting Muktihars house with my father eversince I was a child. Muktihar Gurung was a religious person, had profound reverence in Hinduism and astrology. Muktihar encouraged my parents to educate me in Karma Kanda [xi] and send me to Nepal & India to get higher education.  
After Muktihar passed away Muktiharni continued administering Tashidin block with assistance from her sons Ratna Bahadur Gurung and Nar Bahadur Gurung. Ganga Gurung grandson of Muktihar Krishna Bir Gurung served Mandal of Tashidin block until 1990. Three generations of Muktihar family administered Tashidin block and two generations of my family had the privilege to offer religious and astrological discourse to Muktihar family.
The Bhutan army tortured and threatened of life imprisonment if I didn't leave the country, so I left Bhutan leaving everything behind. I wish to go back and spend remaining days of my life in the same place where my parents have taken heavenly journey". Guru Devi Bhakta Dabadi, 81, Everett, Washington USA
When Krishna Bir Gurung moved to Dagapela, there were scattered settlements of about das darjan[xii] Nepali speaking families spread throughout  Dagapela; Gyembo Singh Moktan stationed at Tashidin village was the Mandal in-charge of Dagapela. Moktan had been Mandal for adakori[xiii] years. Though the ownership changed many times over the last century, that parcel of land which Gyembo Singh Moktan once lived is still known in the community as Moktan Khayal [xiv].
Families of Gyembo Sing Moktan, Ghimirey Chaprasi, Laxmi Kanta Dabadi, Balu Adhikari, parents of Brihaspati Timsina, Blon family and Waiba family were some of the prominent families of pre-muktihar era of Tashidin. Balu Adhikari was the rich man who credited money to Muktihar that eventually earned Balu Adhikari a higher status in the community that people started to address him as Balu Mahajan [xv].
The chief motive of formalizing settlement process by appointing Nepali Speaking Muktihar was to increase tax collection.  The rumor was that tax would double after Muktihar, the representative of Kaleybugey Raja, took over. Therefore, the people resisted in the beginning to accept Krishna Bir Gurung as Muktihar and expressed willingness to remain under Daga Raja/Sethu Raja [xvi] who customarily charged less tax.
The Muktihar appointed Dharanidhar Ghimirey as his Chaprasixvii and Nar Bahadur Gurung (Sadhu Gurung) as karbar[xvii] and carried on the settlement program. As administrative measures for easing the settlement, Krishna Bir Gurung divided Dagapela into fourteen blocks and appointed thirteen Mandals while he kept the Patta of Tashidin Mandal for himself [xix]. As the workload increased Muktihar appointed Phauda Singh Rai as his Baidar[xx] and Kashi Nath Dahal as added Karbari in 1915 AD.
The architects of Dagapela
Muktihar issued Mandali Pattas [xxi] to selected individuals that allowed them to settle people in different villages and collect taxes. The following individuals had obtained mandali patta and settled people in different villages of Dagapela: Harka Bahadur Gurung settled people in Namchela, Gopini and Ranga village; Gyembo Singh Moktan and Dhan Bahadur Jimba settled in Shamdaley, Kaukhagaon, Hattikharka and Lodumba village; Laxmi Kanta Khatiwada and Bishnu Kanta Khatiwada settled in Sallery and Paseybung village; Tek Bahadur Khatiwada settled in Suntoley and Panakhola village; Nandu Gurung took the settlement in Goshi and Majua village.
Likewise, Dawa Sherpa and Lakpa Sherpa settled in Deorali and Gadmala village; Birdhoj Subba, Uttarey Subba and Phauda Raj Limbu settled in Bhaleygoan village; Sing Bir Gurung and Khadga Singh Poudel settled in Khagochin village; Janga Lal Gurung settled in Emerey and Tanju village; Kholmay Mandal settled in Papgaun village; Bal Bahadur Gurung and Duryo Dhan Poudel in Nimtola village and Purna Sing Tamang, Jagat Bahadur Khadka and Mr. Thapa settled in Dorona, Lalidhapper, Mamethang and Chukam villages [xxii].
"Chardam":  the land acquisition process
The terminology used to describe the process of obtaining land by new Nepali speaking settlers then was called Chardam. Under Chardam, the settler had to submit application to the presiding Mandal with description of boundary and area of the parcel interested to settle in with a required fee of panch paisa [xxiii]  and Ek mana [xxiv] rice. The Mandal would then screen the applicants by taking a verbal interview. If everything was satisfactory, the Mandal would assign his aides-de-camp (Chaprasi/Baidar/Karbari) to mark the boundary and recommend for the registration process.
After acquiring Chardam [xxv] the settlers' felled trees, cleared bushes, built terraces, dug irrigation channels, tilled land, grew crops, reared animals and began their life in the new land. Fighting inhospitable mountain terrain, excessive monsoon rains, landslides, swollen streams, marauding wild animals and life threatening diseases were part of daily struggle. Besides, three levels of tax payment existed: one to Thimmu Raja called Panch Sarkar , other to Kaleybugey  Raja called Tin Sarkar and the third  type  was to a separate group who often  visited  villages demanding large gifts of butter and rice from cattle owners in the name of Daga Raja. The people also had to bear the brunt of frequent intrusion by Drukpa aggressors from neighboring villages demanding chicken, calf, piglet, butter, rice and salt, and getting assaulted and looted in the event not being able to fulfill their demands.
The agreement signed between representative of Kipotiya Bhotey of Bachhap Tapgaun region and Kholmay Mandal of Papgaun  on behalf of the Nepali community of Dagapela at the mediation of government representative Zigup Phugey, Babu Mukh Das and Sibsoo Baidar on March 30, 1925 in Tapgaun Bhutan reinforced the boundary of Dagapela as listed in Muktiharship Patta [xxvi] (issued to Krishna Bir Gurung) and addressed the issue of mutual interference by Nepali speaking subjects and the Drukpa subjects  in one another's territory, involving untoward activities like assaulting, looting and kidnapping children.
In 1923 the settlement of raiyat was in full swing, population was increasing rapidly and sub-divisional administration was not established then, while the whole settlement program was operated from the Muktihar's residence. The handful of assistants that Muktihar had was too overburdened to meet the growing administrative need.  So it is quite interesting to note that he appointed thirteen year old Bala Bhadra Dahal as another Chaprasi and Data Ram Kafley as new  Karbari. Since Bala Bhadra Dahal became chaprasi at a tender age he was popular among the Dagapelians as Sanu Chaprasi.
Archives in pulses II
"I was born in Goshi village, I first went to Goshi bazar with my mother when I was 5 years old. I saw a beautiful wooden house in a terrace below the bazar. I asked my mother whose house was that, she replied that was Adda Ghar [xxvii] big Babu[xxviii] worked there. After some years I got married to a groom from Lamidara and left Dagapela. When I went to visit my mother many years later I found my mother had moved to Gadmalla village. There were big houses built on our land in Goshi, I asked my mother who built those houses, she said those houses were school raja asked mandal to build them". Hema Devi Khanal (89 years) Tukwila, Washington USA
Hema Devi Khanal was born in 1925 in the red mud house that was in Goshi school compound until it was demolished in 1978 to build additional block to house primary sections. Goshi Bazar was first started in early nineteen twenties in the terrace of land where residence of Dungpa was situated until 1990. In the expression quoted above Grandma is talking about Goshi bazar in that old location. The beautiful wooden house below the market that grandma talked about was the Sub-Divisional Office built in 1928. It was the same site where Dungpa Office was located in 1990. The big houses built in grandmas ancestral land was Goshi Junior High School which is serving as Royal Bhutan Army barrack since the inception of ethnic cleansing in November 1990.
As old Goshi bazar was located on the upper terrace, higher above the sub-divisional administration office, the surface run-off with the bazar waste made office environment unhygienic. At the order of then SDO Jetha Babu, Goshi bazar was shifted to present site in early nineteen thirties.  The large fig tree (Bar Ko Rukh [xxix]) that stands in the middle of Goshi Bazar today was planted and nurtured by Dharmanda Kafley. There used to be the conventional pair of Bar (Ficus benghalensis) and Pipal, but the Pipal[xxx] (Ficus religiosa) died some years after Bazar was shifted. Gopi Chauhan, Lalikharkey Newar, Kundaley Lama, Chiyawal Newar, Bakasey Newar were some of the shop owners of the old Goshi bazar. During the second quarter of   twentieth century Dagapela community tried to establish bazar in other locations like Bhaleygaun, Namchela and one west of Deurali but the effort ruined.
"Study the past if you would define the future." Confucius
Author's note: This write up was prepared with inputs from Guru Devi Bhakta Dabadi, Hema Devi Khanal,Tulasi Maya Rai, Budhi Man Rai, Karna Bahadur Rai,Tek Bahadur Subba, Hira Lal Subedi, Pashupati Ghimirey, Indra Acharya, Gopal Gurung, Chudamuni Dahal, Pashupati Regmi, Ram Chandra Pokhrel, Dhanapati Rizal, Kaushila Dahal, Nar Maya Bhandari, and daughter of Sadhu Karbari. I am indebted to these seniors by their willingness to share treasure-trove of information and giving me opportunity to bring out to the readers.
Editor's note: The writer, who graduated from Goshi Junior High School in 1987, served as Camp Secretary of Goldhap, and Primary Curriculum Planner cum Teacher Trainer at the Bhutanese Refugee Education Program (BREP) run by the Caritas Nepal. His regularly blogs at Padamrizal.com, and can be reached at [email protected]
List of Biblography
[i] Land owners who belong to Tibetan origin
[ii] Village representative named Kholmay (possibly a nickname)
[iii] King's secretary named Phugay, Officer Mukh Das and Clerk from Sibsoo
[iv] Land sub-contractors who belong to Tibetan origin
[v] Subjects of hilly origin referring Nepali speaking settlers
[vi] House or barn
[vii] Wild bees
[viii] Bamboo and cane
[ix] Traditional units of measurement
[x] On the mule track to Dagana by Dorji Penjore
[xi] Subject specializing in religious discourse
[xii] Ten dozen
[xiii] Ten/half of score
[xiv] Moktan's Land
[xv] Balu the lender
[xvi] Fourteenth daga penlop named Sithub (nepali speakers pronounced as Setu)
[xvii] Peon
[xviii] Village head
[xix] daughter of Nar Bahadur Gurung (sadhu karbari) shared this information
[xx] Clerk
[xxi] Authorization issued to Mandal
[xxii] information obtained from senior citizens
[xxiii] Five paisa
[xxiv] Traditional unit of measurement of grains which is equivalent to half kilogram
[xxv] Land acquired through Chardham and continued inheriting there after but never been sold
[xxvi] Terminology used to describe land acquisition process
[xxvii] Authorization letter issued to Muktihar
[xxviii] Office building
[xxix] Banyan tree
[xxx] Pipal tree
Earlier series from the author
Editor's Note: Padam Rizal is one of the contributing authors at Bhutan News Service (BNS). This piece and/or his opinion doesn't reflect the official view of BNS