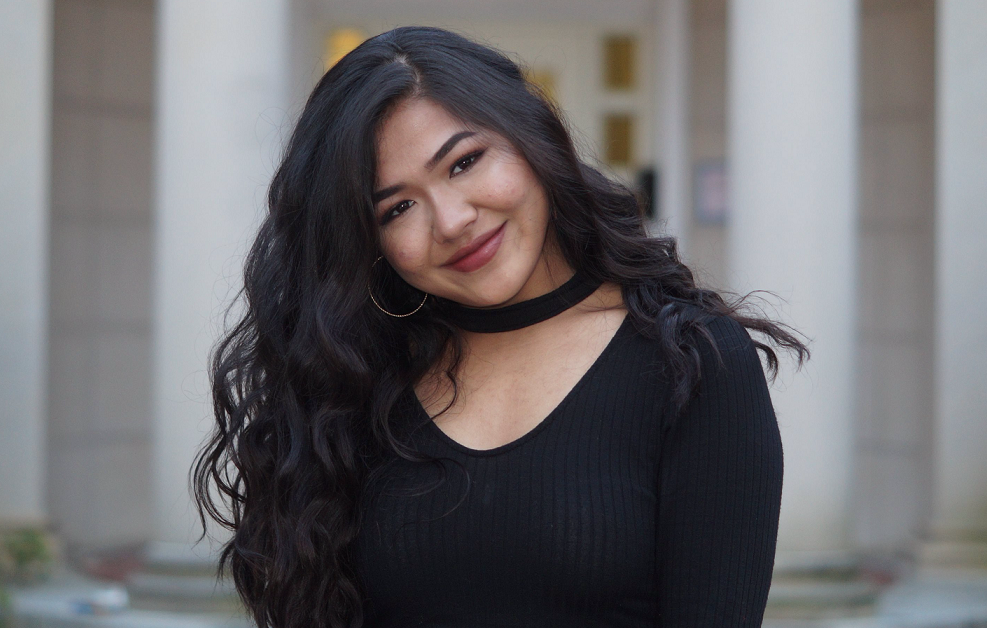 I was born in Sanischare Refugee Camp in 1998. My parent's families arrived in Nepal in 1992, though my dad left in 1990 and arrived 1993. My parents actually met and fell in love in Nepal.
I arrived in Charlotte, North Carolina in April of 2009 at the age of ten. My transition into the life in the United States was extremely difficult — I remember it like it was yesterday. I was immersed into standard classes instead of English as Second Language (ESL) classes. Along with the language barrier and the culture shock, I was bullied because I did not fit the "mold" the other students were expecting. Everything I did (or, did not do) seemed to be a problem. For instance, the way I dressed, the way I talked, and even the way I stayed silent at times seemed to attract negative attention. This harassment took quite a toll on me. I was ashamed of my culture, my family, our lack of English proficiency, and how we were not "American" enough.
There are times when I feel like maybe I would have been better off in Nepal. But that thought merely lasts for a split second, rightfully being trumped by the plethora of positive things that have happened to me as a result of resettling to the United States. Although I moved to the US at a very tender age, I was old enough to remember the dire conditions in which we lived in the refugee camp. My status as a refugee and a female confined me to a box that included going either going to two years of college and teaching English or living a burdened life of a "traditional" Nepali housewife who is subservient, always, to everyone. Luckily that is not the case, thanks to my parents who moved their entire lives across the planet so that my brother and I could have a life they were never fortunate enough to have. It has been nine years since arriving here, and although my journey has not been without challenges, I am proud of how far I have come.
After winning a scholarship in middle school that would cover my tuition for all four years of college, I started to think seriously about college. I wanted a college that would challenge me and help me grow into the best person that I could be, equipped with professional skills that would help me as I pursued my career. Naturally, UNC Chapel Hill became my top choice. Their rigorous curriculum along with their diversity and inclusiveness made me fall in love with the college. The day I got accepted and realized that I could graduate without having my parents pay a penny was one of the best days of my life.
I knew I wanted to pursue a health career since I was a little girl watching my mom cure the sick in Nepal (my mother served as an informal pharmacist in the camps) but it was merely a dream until we came to the US and I knew that dream could be a reality. Additionally, I wanted to help underprivileged people around the world, inspired by the work of the UNHCR, CARITAS, other NGOs, and their spirit of volunteerism that completely transformed my life along with the lives of thousands of other refugees. Since medical schools do not require their prospective students to major in STEM, I chose to major in Global Studies with concentration in global health, which allows my two passions for health and philanthropy to intersect.
I am currently a sophomore pre-medical student majoring in Global Studies and minoring in Chemistry and Hindi-Urdu and although college is more challenging than I anticipated, I could not be more proud of my decision to attend UNC. With my course of study, my long term goal is to become a successful family physician, work with organizations such as Doctors Without Borders, and eventually open a local clinic to serve our Bhutanese community. In the meantime, I am working to start a Nepalese student organization at UNC and create a newsletter for the Bhutanese Community Association of Charlotte (BCAC). I hope to continue giving back to my community that still shelters me, whether it is through performing, hosting, advocating, or just volunteering at different events, and see it grow to its fullest potential.
Editor's Note: Have a diaspora story you'd like to see us tell? Know of someone in the community who is doing formidable work? We'd love to hear about them. We are in particular seeking stories about women and elders and how they're integrating into their new communities.