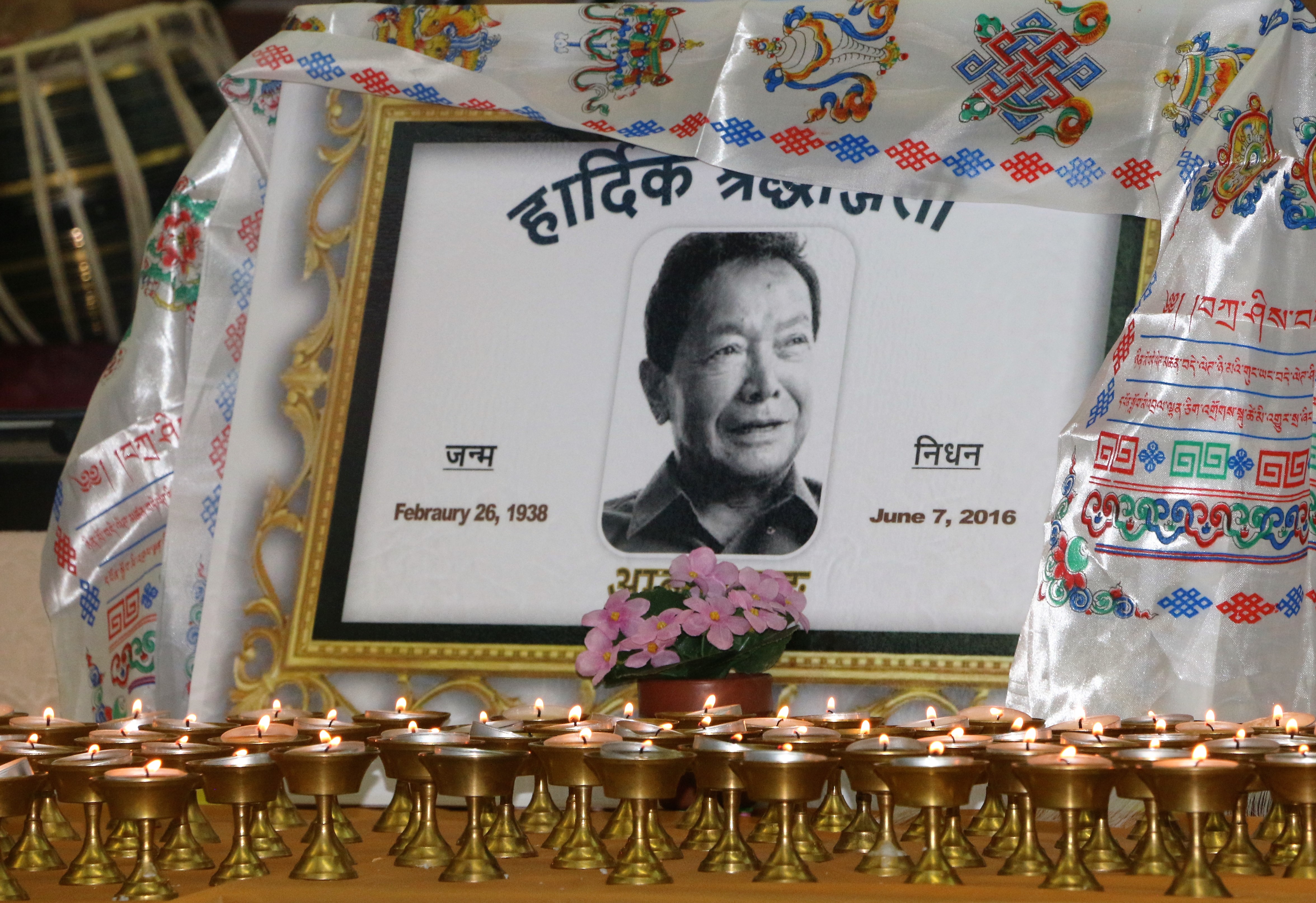 Who Cares International and Bhutanese Artists of North Carolina jointly organized an event in a local church earlier on Sunday to offer tribute and express condolence to late Amber Gurung.
According to Manoj Rai, a Buddhist monk chanted prayers to kick off the event followed by lighting of dozens of candles by guests, artists and general public.
The event also marked a joint condolence session by observing one-minute silence in the memory of artist Gurung. Several songs sang and composed by late Gurung also became a part of the event, added Rai.
Meanwhile, Lal Mongar recited a condolence poem, while Kamal Dhimal presented the condolence speech.
Musician Gurung, popularly known as the father of modern Nepali music, was a composer, singer and lyricist. He also composed music for the Nepal's national anthem.
Amber dedicated his 78 years of life to Nepali Music and passed away on June 7, 2016 at Grande Hospital, Kathmandu, Nepal.