A three-day conference (June 5 — 7) New American Leadership Academy, 2018 was concluded yesterday in New Hampshire organized with guidance from Lutheran Immigration and Refugee Services (LIRS) in partnership with Building Community in new Hampshire, Overcomers Support Services, Rohingya Society of Greater Nashua, local leaders, LIRS advisors, alumni and other community allies with a view to bring the local leaders at the regional level closer to the ground.
This academy focused on creating more opportunities for migrant and refugee alums and New American leaders by enhancing their leadership skills through experience.  Growing and organizing a local network of migrant and refugee leaders and their allies willing to participate in future youth engagement activities. The  academy emphasized the importance of higher education for successful integration and sustainable economic health, two overarching goals of the academy.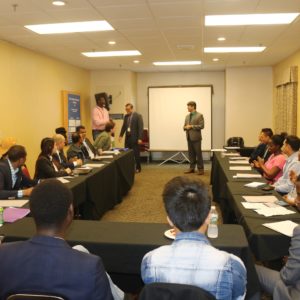 Wilmot Collins, first African-American Mayor of Helene, Montana was the keynote speaker. Mayor Collins encouraged the young leaders to take bold steps and get involved in community engagement activities. "We all have talents; so shake-up your comfort zone, connect dots and stay clean," said Mayor Collins  "If you don't advocate for your communities, no one is going to do for you."
Bhagirath Khatiwada, the lead planning committee member of the academy, in his welcome remarks encouraged the young leaders to stay connected, get help from each  other and take the skills learned back home. "You don't have to do different things; do things differently," said Mr. Khatiwada.
Folabi Olagbaju, LIRS Director for Outreach facilitated the Advocacy Session and Higher Education Session. "LIRS has been organizing Migrant and Refugee Leadership Academy by bringing leaders from around the country to Washington, DC for a 3-4-day leadership training and World Refugee Day (WRD) Advocacy Congressional Visits. But, this year we decided to do the academy differently letting the enthusiastic alums to help them organize their own local academies advocating for and engaging with the local community," said Folabi.
Omar Bah, an author and Founder & Executive Director of the Refugee Dream Center, Inc. thanked the organizing committee, "Under the limited LIRS funding, this cohort has made a significant progress in developing our grassroots efforts in the surrounding areas. These leaders will make significant impact through their projects activities in the lives of others and bring positive change in their communities," said Omar.
Mr. Bah facilitated and oriented the new leaders on skills on advocacy.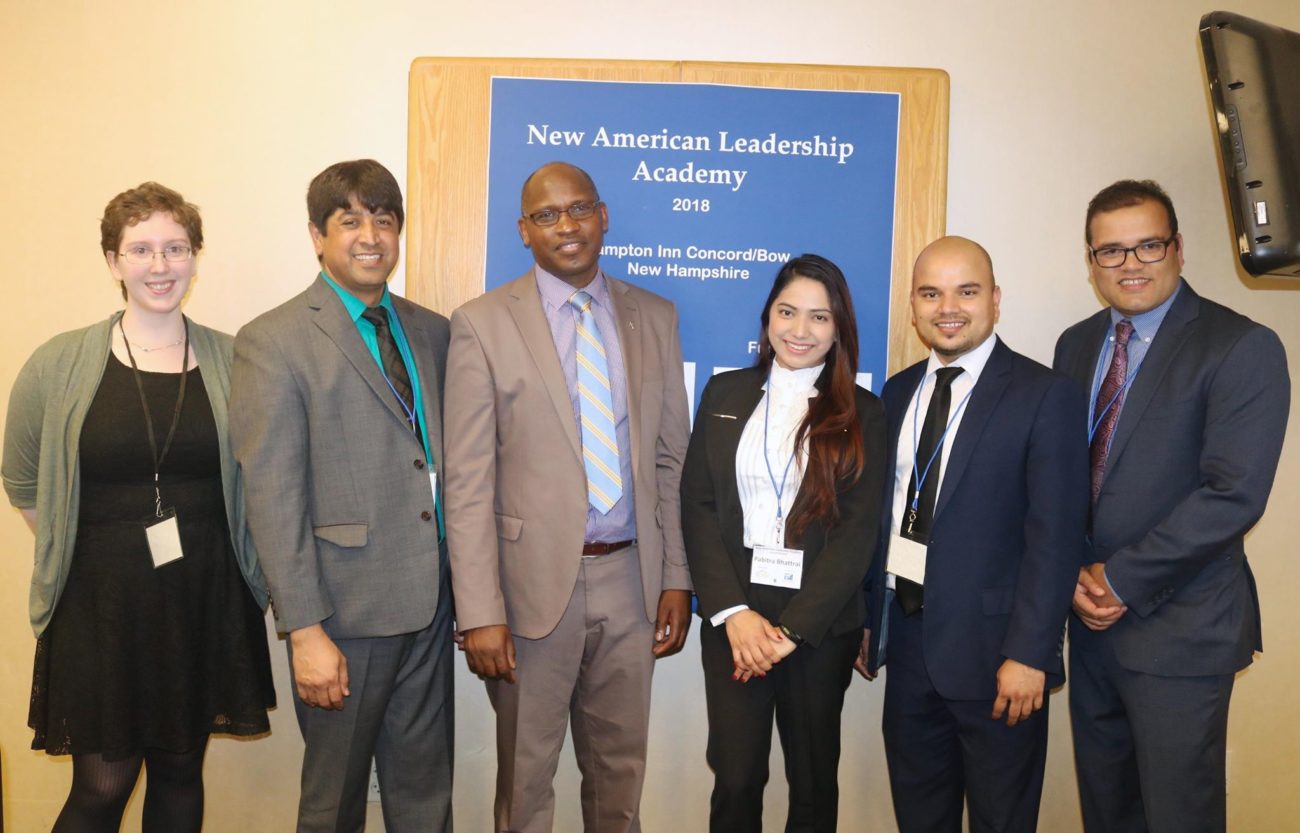 Suraj Budathoki, the Executive Director of Building Community of New Hampshire (BCNH), formerly Bhutanese Community of New Hampshire, spoke on highlights of BCNH and encouraged participants to uphold passions and courage to work on collective issues of refugees and immigrants.
On the final day, participants visited the offices of US Senators from New Hampshire- Senator Jeanne Shaheen and Senator Maggie Hassan; and Congresswoman Annie Kuster (NH-02) to urge them for the protection of refugees and immigrants worldwide and at our borders.
Clement Kigugu, Executive Director of Overcomers Support Services thanked all the participants for their time.  Advocacy, leadership and higher education were the three themes of the academy. The academy brought a total of 26 leaders from five states, comprising nine nationalities. The event was held at Hampton Inn by Hilton in Concord/Bow.
 Planning committee members of the academy included Tilak Niroula, Suraj Budathoki, Clement Kigugu, Motikhar Bhujel, Mohammad Mustak Arif and Bhagirath Khatiwada.