A day-long mental health first aid training has been successfully completed in Fort Worth, Texas, Sunday.
Punya Foundation US organized the training that was sponsored by the Office of Refugees Resettlement (ORR) and the Center for Survivor of Torture (CST).
ORR sponsored airfare and hotel expenses of one of the trainers and also manuals. While, CST contributed for venue and travel expenses for additional trainer.
Local donors including World Financial Group (WFG) contributed for breakfast and lunch. WFG also held half an hour session educating participants on financial education.
Around 37 individuals ranging from 16 to 60 years from both the Bhutanese and Nepalese communities attended the event, Sudip Adhikari, the Foundation president, informed Bhutan News Service.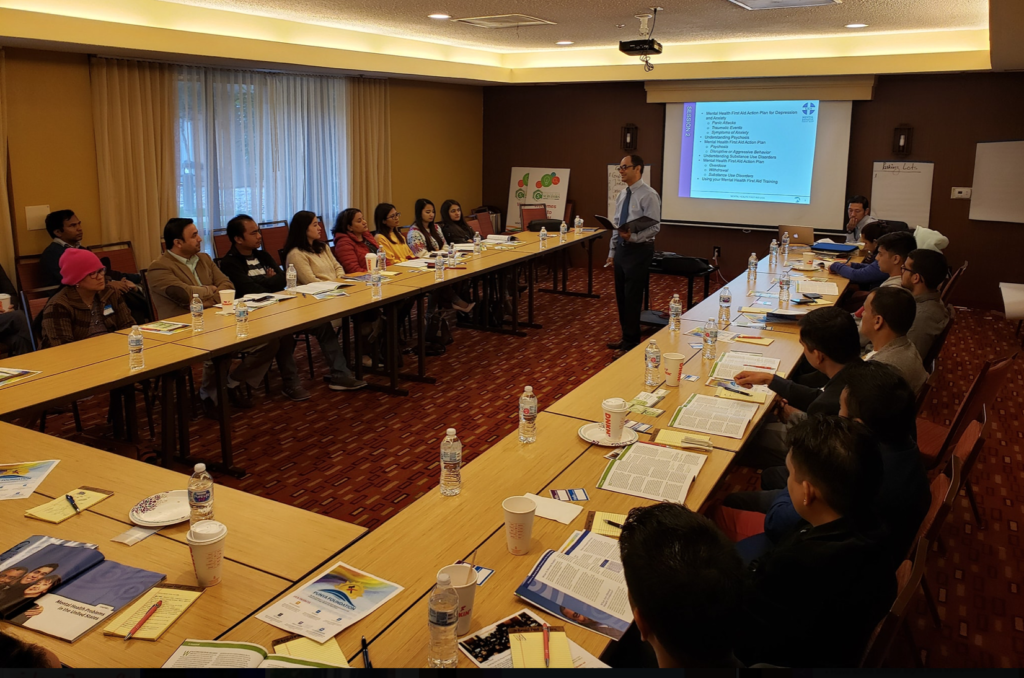 The facilitators trained the participants on various aspects of mental health. Mental health problems faced by resettled Bhutanese, anxiety disorder, first aid for developmental mental health problems and crisis were among other topics highlighted by the training.
Community mental health trainers Parankush Subedi and Ashok Gurung also discussed various topics including how to handle mental health issues within themselves or someone they know in the community.
Several participants commented that such a training was very useful for addressing the burning mental health challenges faced by the Bhutanese community in the United States.
"It was an informative training," Govinda Timsina said, "I want to thank Punya Foundation for providing me an opportunity to be a part of this."
Punya Foundation, who has been operating as a non-profit since 2010, has been providing scholarships to various 143 students in Nepal and some in Kenya. The Foundation has also been conducting empowerment programs in various places. It's registered Australia, United States, Nepal and Canada.
Reported by Gopal Adhikari for BNS from Texas.