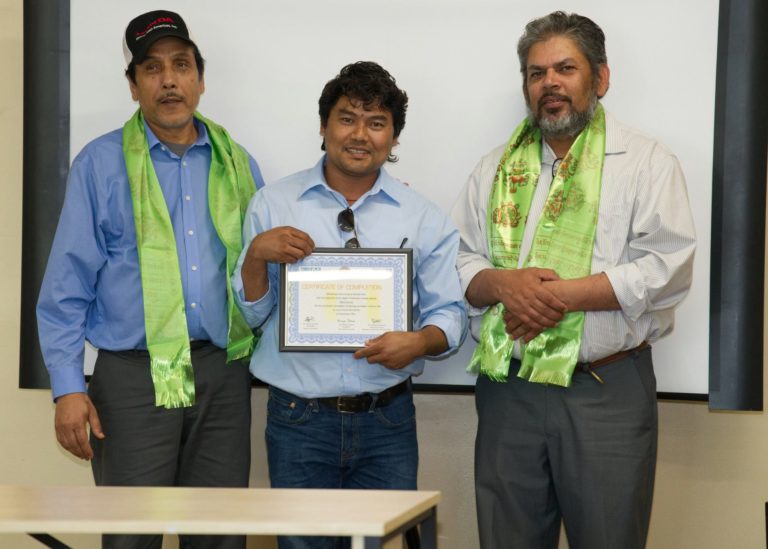 In the first weekend of June, around twenty four individuals participated in basic journalism training held at office facility of Bhutanese Community of Central Ohio (BCCO) located at 4646 Tamarack blvd, Columbus.
The training was organized by Jagaran Nepali monthly, that circulates among Bhutanese community in Ohio and neighboring states.
The training covered an overview of Bhutan's media development, publications during 1990s outside and inside the
refugee camps, basic elements of writing hard news and feature. Facilitators Ganga Lmitarey, Bhakta Ghimirey and Buddha Mani Dhakal presented each of these topics in two sessions both days.
Guest speakers Dr.Binaya Subedi of Ohio State University and publishers of Somali Link, a Somali-English bilingual paper also gave participants the basic idea of how to research, publish and distribute papers in the targeted community. Dr. Binaya Subedi highlighted on ethics of researching and publishing the findings,
Bhuwan Pyakurel, the president of BCCO summed up the positive outcomes of current media activities in Bhutanese community and emphasized on the strategy development to sustain ethnic papers like Jagaran.
u