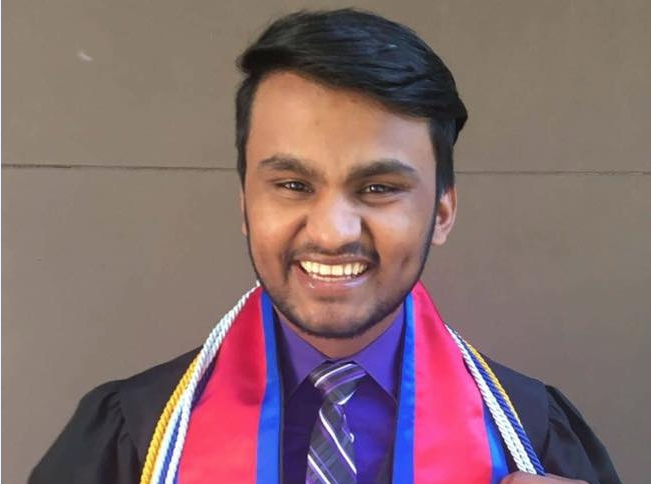 Moving to the United States as a 10 year old, I was ecstatic for the opportunities that were ahead of me. So on April 23, 2009 when the day came for us to leave, I boarded the IOM bus with a smile on my face completely oblivious to the fact that I was in for one hell of a ride.
The date was April 27 2009, we landed in Minneapolis/St. Paul International Airport and our lives began anew. We were taken to our small two-bedroom apartment where we spent most of our time inside for few days, as the thought of getting lost shadowed on us. Then pneumonia hit and I had to be transported to the ER. In the first three days, I had realized one thing and that was "Community".  If nobody had been there when we didn't even have a phone to call 911, I don't know if I would be writing this piece today or not.
Months passed and the financial crisis hit hard on my uneducated parents who were unable to find any source of income in an already weakened job force. Again through the help of some community members and World Relief Minnesota, we were able to find a way out of the issue. I had learned by this point that the "American Dream" had gone to shits and this was all going to be a nightmare. To add insult to my already injured mind, my mom's medical conditions deteriorated and continued to do so for 5 more years. I spent nights in the ER went to school the next day and sometimes continued the cycle for weeks. Throughout all this, one thing was a constant and that was the fact that no matter how hard it got I always had people in the community that told me to keep at it and soon it will get better. People who visited us when things were bad and even if they were struggling always had some amazing insights to offer. These insights were reassuring and gave me the strength to preserver through the challenges.
People often time tell me "Thakur ta kati talented chhas" (Thakur you are so talented). I find this a misnomer for I feel that I don't consider myself to be particularly talented. However, what I have found myself succeeding is by way of  diligence and hard work. Education has always been important to me so I made sure that no matter how dire the situation at home I did what I needed to do. Sometimes this meant that I would have to do my homework while waiting for my mom's doctors to come and check on her or while helping my dad figure things out. There were times where I felt lost in my educational journey  because my peers had parents who could help them but  I on the other hand wished my parent had gone to school.
This taught me one of the most important lessons so far in my young life and that was "Don't hesitate to ask for help". So I followed just that as I at times camped outside my high school counselors' offices, stayed after school getting help and challenging myself to the fullest extent in a high school that didn't offer much. In following this, I found myself enrolled full time at high school and college while also working part time. Though this meant 3-4 hours of sleep a day for almost two years I continued to fight through the challenges. At the end of this rampant 2 years, I found myself graduating with an Associates Degree few weeks ago getting my high school diploma with a full ride to Stanford University majoring in Computer Science and International Relations with a Human Rights minor.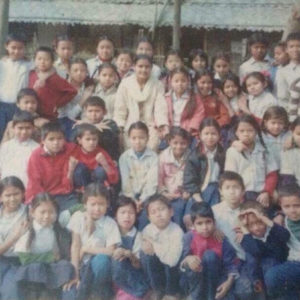 I don't want to preach anything but I hope my story helps encourage other people younger than me to keep working hard. I am going to plead one thing and one thing only and that is directed towards the educated elders in our community. I have one request and it doesn't require much. I ask you to reach out to the youths in our community particularly those whose parents don't have the language skills to do much and see how you can help them. If I hadn't had people like that in my community, I could very well have been selling drugs at this point. So please, if you can extend your hand out and be a mentor to those who may be struggling. Remember like an old African proverb said "it takes a village to raise a kid" – meaning that it takes an entire community of different people interacting with children in order for children to experience and grow in a safe environment.
I am extremely grateful to Mr. Parmananda Khatiwada, Mrs. Mangala Sharma, Dr. Chhabi Timisina, Mr. Rup Koirala and Dil Pokwal for everything they have done for me. I would also like to thank everyone who has ever done a kind deed for me, or spoken one word of encouragement to me, fo it has entered into the make-up of my character and of my thoughts, as well as my success. I am who I am today because of these people.
For readers to know:  Thakur was born in Sanischare refugee camp and attended New Horizon Academy (NHA), the school run by Caritas Nepal for Bhutanese refugee children. His parents are originally from Lamidara (Mendegang) in Tsirang Bhutan.
Editor's Note: Have a diaspora story you'd like to see us tell? Know of someone in the community who is doing formidable work? We'd love to hear about them. We are in particular seeking stories about women and elders and how they're integrating into their new communities.