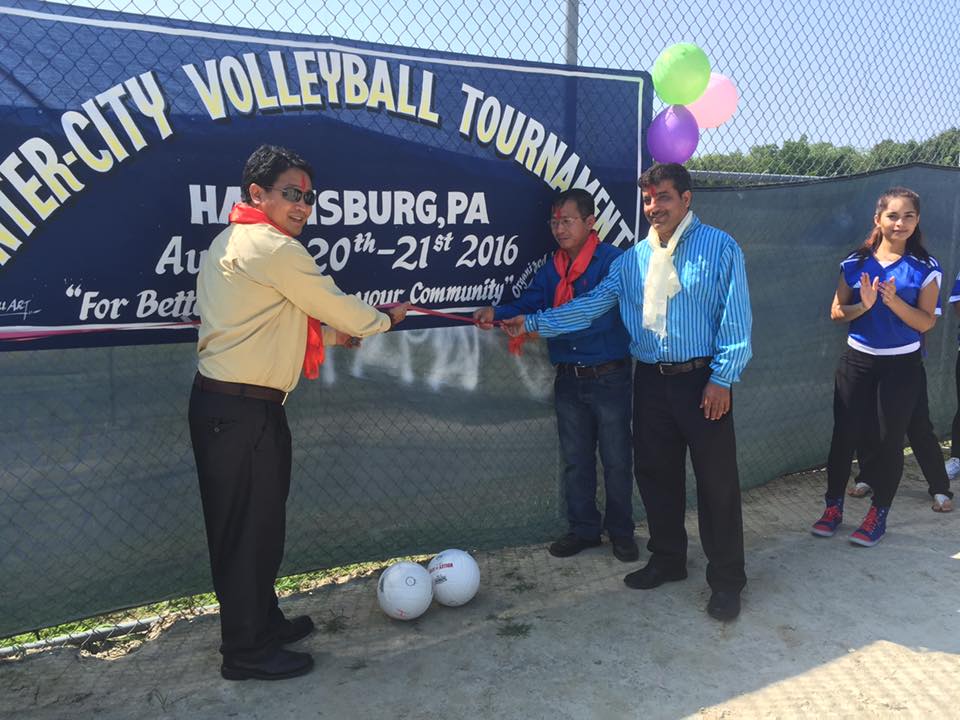 By C M Niroula, NH
Bhutanese Community of Harrisburg organized a two-day interstate volleyball tournament August 20 and 21 a
t 1050 Dowhower Road, Kohl Memorial Park.
Eleven teams from adjoining states and cities took part in the tournament. Team Baltimore won the final match played against New York city.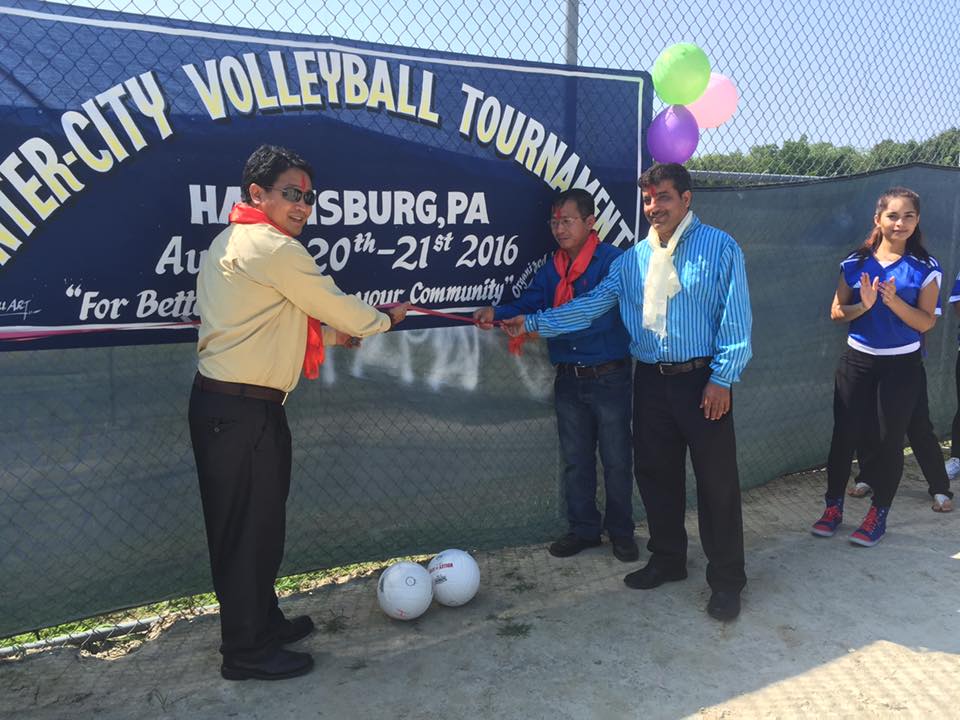 The finalists were awarded $25,00 and $1800 cash respectively followed by trophies and medals.
The final even was chaired by  TB Gurung, the president of Harrisburg community while Sancha Man Rai from Pittsburgh was the chief guest.
"Ethnic groceries owned by our community members and good friends in the city sponsored  lunch and refreshments;  Ashok Rai and  Bhuwani Koirala deserve appreciations and heartfelt thanks  for  the support," said Manoj Basnet, the sports coordinator.
"We will continue such activities if community come together to support and motivate our youth", he added.
The dancers of Harrisburg soccer team added entertainment to the program.
The tournament judged by Bhim Chhetri and  Karma Drukpa was commented by Roshan Khadka.