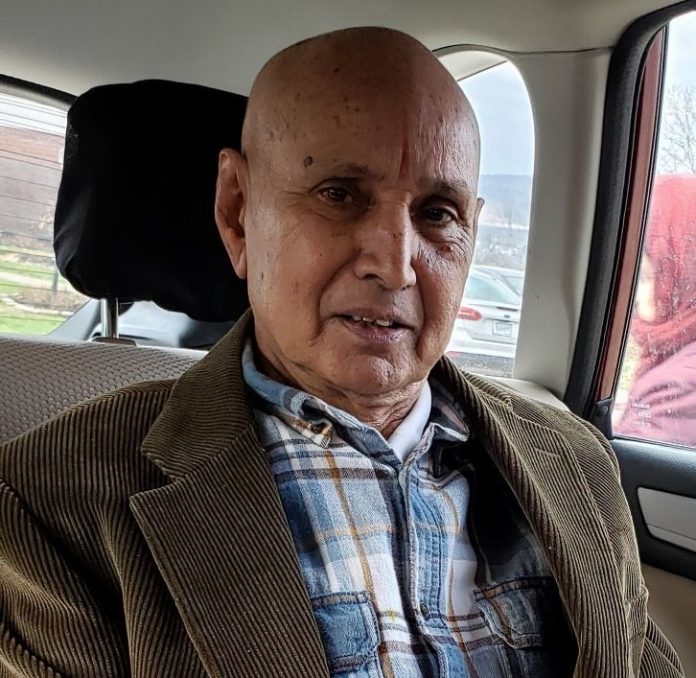 One silent morning in October 1990 a sudden bomb-like boom rocked my village Purano Basti in Gelephu, Bhutan. Everything shook as if there was an earthquake. I shivered in fear. Almost immediately an armed Royal Bhutan Army guard standing in front of my house pounced on me and grabbed me by the neck, pinning me down. I was scared and soon soaked in sweat. 
"Who planted that bomb?" he yelled repeatedly, still holding me by the throat. I was having difficulty breathing. Then he raised me like a helpless rooster picked for the pot, still screaming questions about 'the bomb'. Realizing I was gasping for air, he dropped me on the ground. I breathed a long sigh of relief. Just then someone rushed toward us and then all became clear. The 'boom' was from a truck's flat tire.
After the peaceful demonstration in Gelephu town in September 1990, against human rights abuses, the Royal Government of Bhutan deployed an army in the villages to arrest all those who had either participated in the demonstration or provided monetary support to the movement, targeting key people who held influences in the village. Soon security personnel outnumbered the local population.
Within two months the army had set-up bunkers in my backyard, without my consent. They cleared all the orchards, bamboos and converted my backyard into war trenches. Hundreds of sacks filled with sand were laid behind my house overlooking the shallow brook that sometimes roars in the monsoon. I felt like I was on a battlefield. 
My house was under constant surveillance with security personnel on my lawn, watching me and my family doing chores. The psychological fear they created made us feel constantly unsafe and I became scared I wouldn't be able to protect my teenage daughter. I had heard enough stories of rapes and sexual assaults on females by the so called security forces. 
This torment lasted for two years. I had four other children under the age of 12. During this hostile situation, I also had to work on my farm every day. Although drained after a long-day of work, I barely slept because I feared for our safety.  
The security personnel stationed on my land inspected the villages regularly. They would arrest villagers, based on false tip-offs from their paid informants. Once released from the prison, 'offenders' would be given an ultimatum to leave the country, often being forced to sign 'voluntary migration forms.' Many neighbors and friends fled the country because of the fear of arrest and torture or to avoid filling-out 'voluntary migration forms.' I was fortunate that I was not arrested. I still can't piece together why I was spared.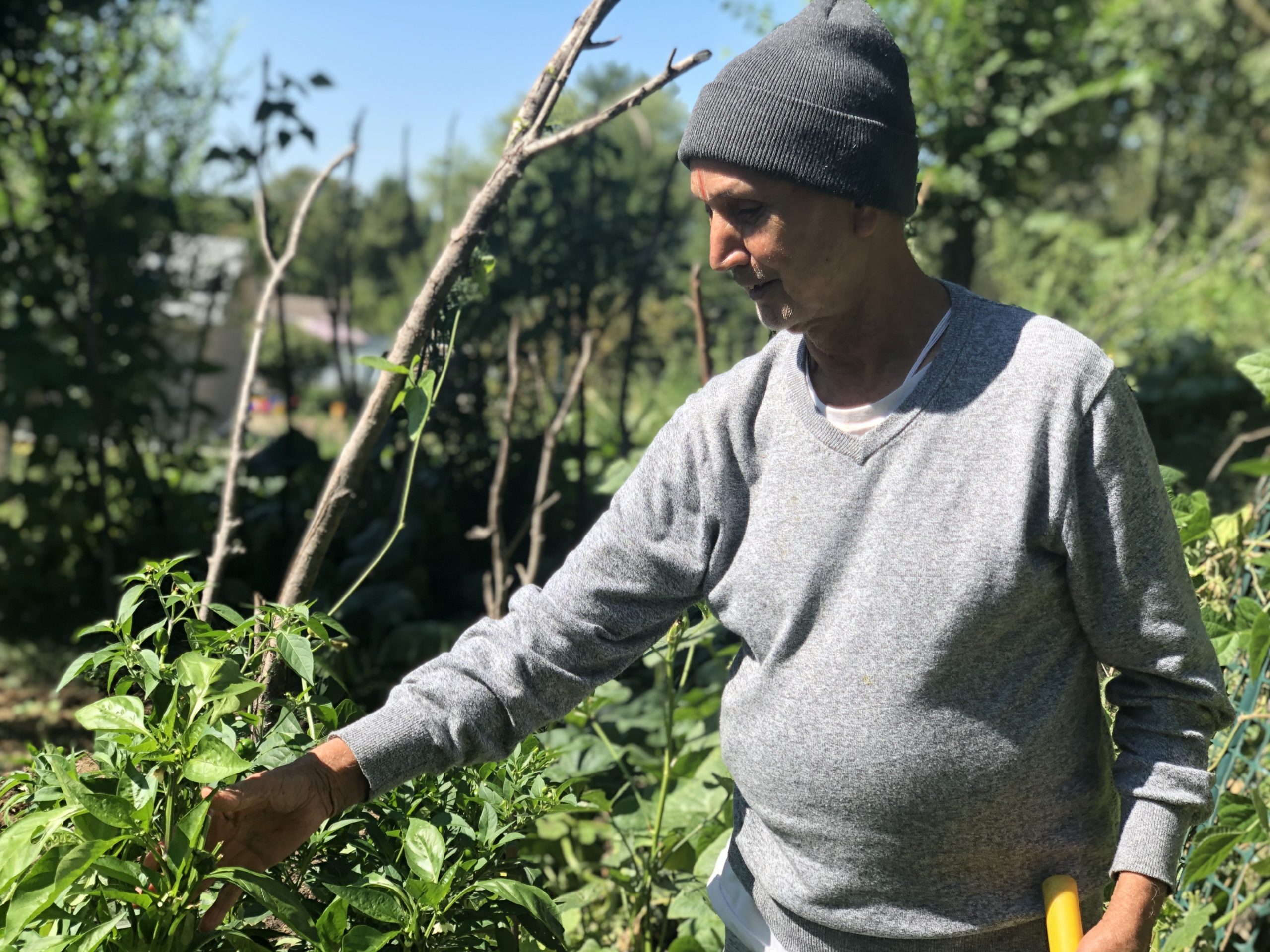 I was born in Lamidara in Chirang, Bhutan. Our families then migrated to Surey in Gelephu from where we moved to Lodrai village for a few years before moving to Purano Basti, thirty minutes' walk away.
I never thought that the day would arrive when our new place with ten acres of fertile land would be converted into bunkers. I remember the hardship of buying a property like that. It was one of the best I ever possessed. Of course, I had to co-share with my older brother for some time before we separated into different families. All of my seven children were born on that property. 
I loved the land so much that I can even smell it now. Just before leaving the country I buried some valuables in the yard of my property, hoping to return one day and unearth them. The day we left home, I let my livestock loose on the baari (dry land). The cattle were mooing at us, as if in pain, as we left the village under duress. 
By the time I decided to leave the country for the safety of my family, my oldest son was at a High School in Paro, Bhutan. Sadly, we could not inform him about our plans. Later, he probably heard from his cousins in the capital Thimphu that we had left the country and decided to go back to Gelephu and stay with our relatives. He said he did not feel like going back to the village and checked in the old house. We heard later from the new arrivals at the refugee camp in Nepal that my house was bulldozed by the security forces to remove traces of my existence there. After more than a year of struggle and without the documentation needed to start a college life, he joined us in the refugee camp in Nepal in December 1993.
I do not remember my very early childhood. But I know I was an assertive boy grown within the family. Born as a third son in 1946 in Lamidara, Chirang, Bhutan, I was married at the age of fifteen with Pabitra Dahal, and I was eighteen when we migrated to Surey. I remember a long walk in those days from Chirang to Sarbhang and from there to Surey. Roads were unknown to us until we started living in Lodrai. 
After we settled in Lodrai, I decided to accompany my oldest brother back to Surey. He was a Sanskrit teacher there. Most of the current priests and those who are still in the country were his students. He was a renowned Pandit (priest) and a Sanskrit scholar. He played a vital role in establishing and reforming culture among the people of Hindu faith. He was a strict and vocal person. He always stood for the right way and even faced humiliation for his uprightness. 
As we were forced out of the country in mid-1992, I brought my family in a truck to Nepal to join my fellow refugees who had already endured so much hardship in the banks of Mai River, the preliminary refugee camp location in Eastern Nepal. It was a bitter saga of our lives. Every moment we spent our lives in the camps had its own unique and sad stories to tell but the shock and aftermath of the devastating blaze in the Goldhap refugee camp in 2008 hasn't healed yet. 
Anything we had protected, saved and preserved turned to ashes within less than an hour. We had to run for cover to save ourselves from the engulfing flames. The only thing we could carry was a bag containing a few valuables. A relative of ours had a wedding planned the next day and had stored their gold jewellery at our hut the evening fire gutted our camp. Their jewellery was all that survived the devastating inferno, all because my daughter-in-law had her presence of mind to save her friend's valuables that could have gone. 
We huddled together in a school for a few months before we rebuilt our huts. In spite of regular fury of cyclones and storms that would devastate huts within minutes and send a flood of water inside, I would say life was still meant for moving on and not to be given up simply because of a change in environment.  
Finally, after 17 years of waiting in limbo, we were presented with a dilemma. We were offered an opportunity to settle in the West, which we thought at that  time was a conspiracy to dissolve us in the West. Secondly, it was a wild idea for our older generations. But  as time wore on and a new generation grew up, everyone thought it was worth exploring a new life in another part of our Mother Earth with grace and gratitude. 
The scheme was the Third Country Resettlement Option. Any hopes we had of returning to our country were fading which was a tough pill for my generation to swallow. I knew nothing about the U.S. or the outside world but I was sure of one thing.: 'One has to accept what is available to consume at the time of scarcity'. My children were restless and it was for their future that I decided to make my move to the West with a heavy heart. So, we landed in the U.S. in September 2008 to start a new chapter of my life that began in Chirang, Bhutan in 1946. 
In the fall of 2008 when I arrived here, Pittsburgh, Pennsylvania looked beautiful with fall foliage. But since then, it  has changed a lot, not least in terms of demography. I like the city; it has hills and valleys similar to my birthplace Chirang. Time flies so fast and it's already been twelve years. My grandson who was barely two years old in 2008 has started high school now. My children are all married and settled with their own families. I am happy and glad that we finally made a long route to freedom and prosperity once again when I am approaching the twilight of my life. I am so grateful for being here and being accepted by my new country. 
Life has an amazing twist. I was born empty handed, left Bhutan empty handed, arrived in the US empty handed and now when it is time for me to leave this world empty handed, I will do so with all my wounds healed by the Almighty.      
_
Rup Pokhrel is one of the former chief editors and current contributing editor at BNS.