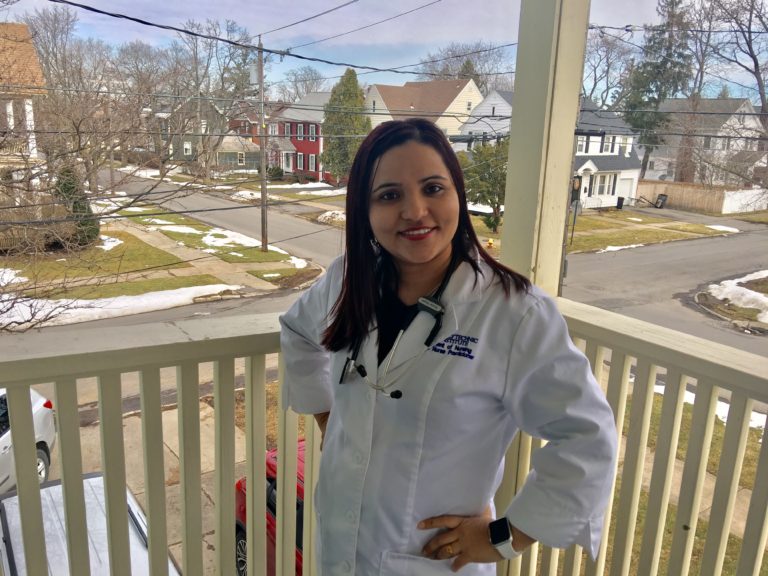 Kumari Pokhrel became refugee at the age of six when her parents fled their home in Damphu Chirang (now Tsirang) Bhutan. Kumari is the eldest of her three siblings.  She does not remember much about the place and situation, except that they had to walk up to Damphu Bazar to get a truck.
Kumari began her first school in Oasis Academy of Timai refugee camp. After finishing grade 10 from the camp school, she pursued education at Amity college in Birtamode majoring in science.
She was a B.Sc student at Mahendra Morang Campus in Biratnagar when the opportunity for resettlement came.
In 2009, when US economy was reeling under recession, Kumari's family arrived in Syracuse.
"There were not many jobs and I applied at many different places. I got a job at AJ Wright store that payed me 7.25 dollars/hour after five months of resettlement."
Kumari took a housekeeping job after two months for that gave her $8 per hour. And, she decided to take nursing classes while working full time at this job in a hotel. Now she is a registered nurse with a BSN degree from State University of New York polytechnic institute.
'While in refugee camp, I had heard about USA as land of opportunity. So, when I started the process with IOM, I thought of continuing education to become a heath care professional. My dream will come true in May, 2018 when I graduate with Masters of science degree on Family Nurse Practitioner.'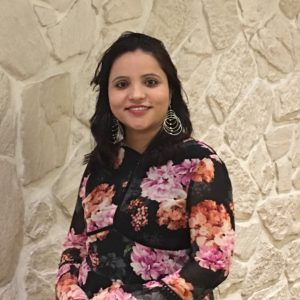 Kumari boasts of number of awards and merit honors in recognition of her outstanding performance in college and community service. Graduating her BSN, she received Ellen P. Coher award for outstanding academic achievement and leadership in promoting the ideas of professional nursing practice.
She is also honored with SUNY highest achievement award- chancellor's award for student excellence, won graduate diversity fellowship award and listed in president's list of academic excellence in 2014, 2015 and 2016. In 2017, she won the American Red Cross hero award: 'Ordinary people, Extraordinary courage'.
She serves as board member in Thea Bowman House in Utica.
'I am very thankful to my wonderful husband who always inspire, motivates, and support me to continue education along with the community service.  Without his help, direction, and mentoring, I would probably fail to achieve and take this merit.  It is not easy to maintain balance between family life; having a baby and school, especially graduate school with so many of clinical hours.'
She and Bikash Regmi met in 2010, fell in love, and married in 2012 starting a family. Now they have a seventeen months old daughter, expecting another in August.
In the initial days of resettling, Kumari volunteered at Catholic Charities by helping people reading mails, filling the paper work for newly arrived refugees from various countries such as Burma, Africa, and interpreting for Bhutanese Nepali community.
That was the tip of ice for her to begin volunteer work across communities in Syracuse.
The Regmi couple organize blood drives to educate people of refugee and immigrant communities for saving life by donating blood. The recent one was at DeSales, Utica.
Niagara falls is the wonder she could visit and even sport boating, that Kumari knew of only from books in Nepal.
"I did not understand about the blackboard thing that teacher was talking about. He said, everything was in blackboard. I only knew blackboard in my class in camp school that teachers wrote with white chalk.  Later I found it was web based blackboard, that instructors use to upload tasks for students" Kumari shares her interesting learning curve.
Also see: bhutanese_refugee_organizes_blood_drive_to_raise_awareness_and_help_save_others