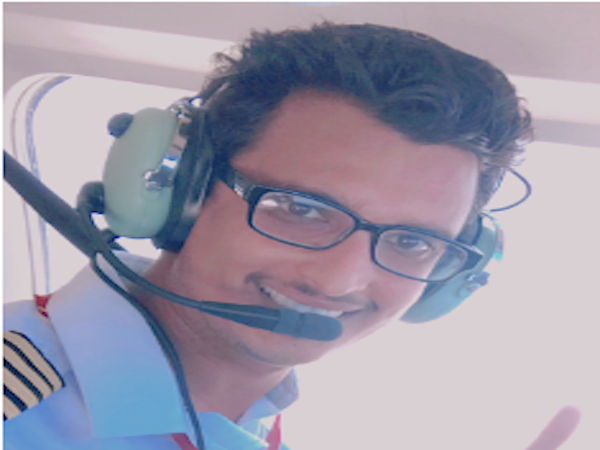 The first time Lok Pokhrel boarded a plane was when he left Nepal for the United States with his family in December, 2009.
He wondered how this "big metal bird" could possibly take off the ground and fly.
When he arrived in Denver, Colorado, he was at first mystified by the speed at which life unfold in his new hometown. No one seemed to talk to one another, even in very close quarters, like on a bus.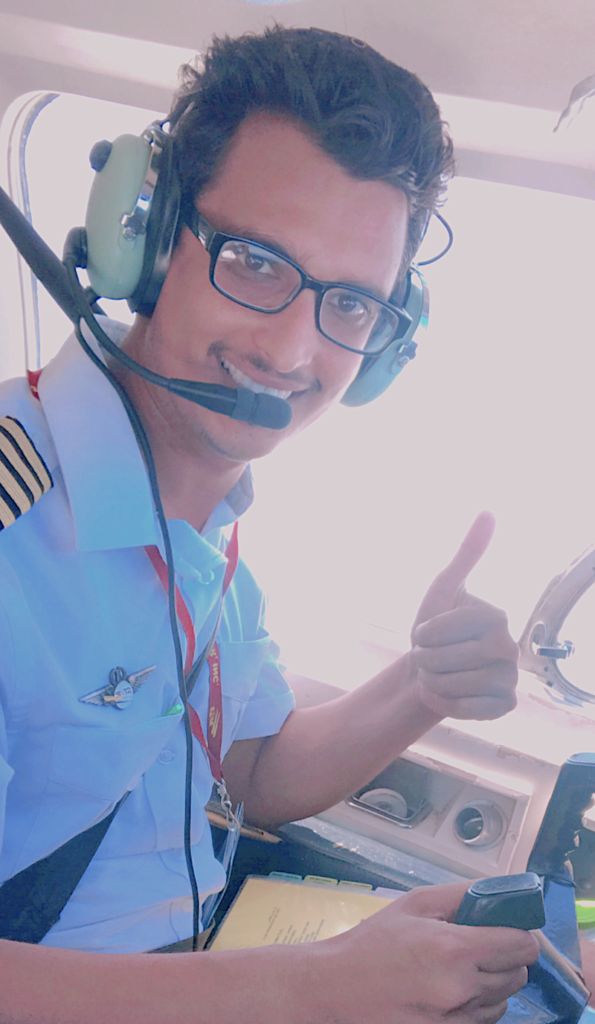 Today, as a newly minted pilot, Pokhrel understands intimately how planes work—and he is accustomed to travelling at intense speeds himself, up in the skies.
Earning his commercial pilot certificate was a feat that required intense hard work and training over a series of years—and an investment of over $60,000.
Last May, he graduated from Metropolitan State University in Denver with a degree in aviation and aerospace science. He currently works as an air tour pilot in Guam/Northern Mariana Islands, logging hours, and hoping to some day become a captain for a major airline so he can fly jets like the Boeing 737 or Dreamliner 787.
Along the way to earning his certification, Pokhrel worked as a financial aid advisor for his university, as a cook for Burger King and a cashier for Chipotle.
When he left Beldangi 3 camp for resettlement, he had a sense that the ability to fly would allow him to see his friends, soon to be scattered around the world on different continents, again. Maybe one day, he dreams, he'll be able to go back to his ancestral home of Bhutan some day, too—the airport in Paro is considered to be one of the most difficult flying patterns in the world.
Pokhrel's hopes for the future are much brighter than when he first landed in the US after eighteen years in the camp, where he'd moved as an 18 month old.
At age 27, Pokhrel is also a certified ground instructor, which means he can teach theory to student pilots.
There's another reason he's pleased with his profession: "I see an opportunity for helping others by flying an aircraft with relief and medical supplies to those who are in a disaster or crisis situation."
His family has resettled in Ohio, and Pokhrel feels he is now living a dream that inspires him to jump out of bed each day. "On the road to success," he's said, "the rule is, always to look ahead, so that you may reach the destination."
Current Chairperson of the Bhutan Media Society, Napoli, a veteran journalist, has spent time as a volunteer in Bhutan and is the author of two books, Radio Shangri-La and Ray & Joan. Learn more about her at: lisanapoli.com.
___
Tell us your success/resettlement story, or if you know someone you think should be featured here feel free to reach out to us. Such stories will inspire others and keep the diaspora informed. You can write your own story too. Email us at:

[email protected]

 OR 

[email protected]

.