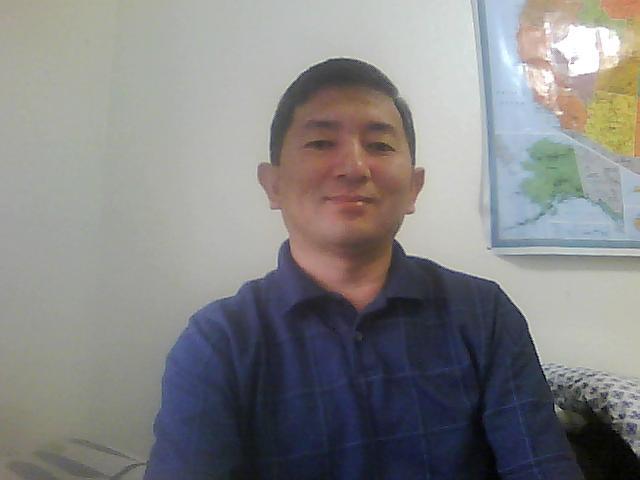 Dr. Shah Bahadur Gurung has been fighting terminal rectal cancer, the battle that he thinks can be won, if he takes to some alternative medicines. The oncologists he consulted for treatment have no success in giving him hope for winning the battle. However, a trained medical person himself, Dr. Shah found alternative medicines to have healing effect. He is appealing to all known and unknown for helping him not only fight the battle but also prove a research that some traditional medicines can help similar cases.  On July 28 he flew to border town of Mexico, Tijuana, in a clinic named Hoxsey Biomedical Center to get his first dose of medicines. He is currently  visiting Euromed Foundation in Phoenix, AZ for unknown length of  treatment that might cost thousands of dollars out of his pocket . Yet he is determined to prove something better out of alternative form of medicines that are in place. It is learnt from his family source that he is determined to win this battle and has spent all the savings if he had. 
The alternative treatment he has opted for is seen beyond his capacity. Thus, Robin Gurung, one of his nephews from California decided to join the road to help Dr. Shah by initiating 'GOFUNDME' donation drive. Friends, family members and well-wishers are contributing to help him fulfill his dream.
Dr. Shah is known for helping thousands of sick people in the refugee camps and rural villages in Nepal. He helped hundreds of seniors by diagnosing various types of diseases they were suffering from. He is remembered for referring most of the cases for the treatments in better centers outside the refugee camps.
Dr. Shah talked to BNS over the phone and asked if this media can play positive role in his anti-cancer treatment deviating from the modern technology driven regimen prescribed by oncologists.
Below is his story by himself:
My name is Shah Bahadur Gurung, a husband and a father of 2 (16 year old daughter and 9 year old son). In September 2012, I was diagnosed with rectal cancer of stage 4, i.e terminal stage. My oncologist told me I have just 1- 2 years to live, but I am defying odds every day. I refuse to be just another statistics. I have always been a fighter and will continue the fight- not just for myself but, for others like me. I have been seeking alternative treatment which has been helping and I want to continue with my research and treatment with your help!
I am originally from Bhutan and currently living in Oakland, California.  Born to a poor family in a remote village of Chirangdara in Bhutan my life has never been easy. My poor parents had difficulty in meeting the needs of their seven children.   Despite the poverty and hardship of rural life and thanks to the free education system of Bhutan at the time, I obtained a Medical degree from Bangladesh. But the fate had different thing in store for us- the Southern Bhutanese.  My family lived as refugees in Sanischare camp in East Nepal, where I belonged to for almost 2 decades.
 During this period I specialized as a General Practitioner from Institute of Medicine, Tribhuvan University,Nepal and worked in various rural hospitals as Surgeon, an Internist, an Obstetrician and Gynecologist, a Pediatrician, an Orthopedic surgeon and all possible roles that came by.  I feel extremely privileged and satisfied when I recall those days in the refugee camps and the rural districts of Nepal where I helped hundreds of patients suffering from various ailments. Saving the lives of the rural women coming to me with obstetric complications such as prolonged bleeding and obstructed labor with impending or ruptured uterus earmarked as most satisfying moment for me.
My profession is also my passion to alleviate pain of others.
 The year 2010 turned out to be a turning point for me and my family. We were  accepted by the government of USA under refugee resettlement program. We were so thrilled to start our lives in the "Land of Opportunities" and with new hopes and dreams we landed in Oakland in April 2010. After settling down, I started my preparations to get certified as a Physician here in USA. It was towards the completion of my certification process when another misfortune struck me.
In September 2012, I was diagnosed with rectal cancer stage 4, i.e. terminal stage! A death sentence for me? I consulted my doctor and treatment started immediately that comprised of surgery, radiation and several rounds of chemotherapy. The treatment prognosis continued till March 2016 with mixed responses initially but later refusing to show any improvement. Towards the end of March this year my oncologist declared there was nothing more that could  be done for the treatment.  In fact I was referred for Home Hospice Care- allowing me just about six months! I was totally devastated and crestfallen. Even more worst moment of my life was to see tears rolling down the face of my wife to get this news.
The outpouring of support and encouragement from my family members, relatives, friends and well-wishers rekindled hope and urged me to start thinking more positively. When I look at my family, I know that deep inside their innocent hearts they all are praying for me and pleading me to breathe around them for longer.
I revoked the Hospice care after one month and started treating myself with alternative methods. Though trained as Allopathic doctor, I resort to alternative methods of treatment for my illness. Now, I understand the treatment is helping me and  feel much better than I did three months back. My research has led me to find numerous options and treatment centers both inside and outside of USA. I strongly believe that these centers will help me to  fight against this terminal cancer.  I need to continue my fight with every weapon available at the disposal. My kids need my support and guidance till they can be more independent and fend for themselves.
Surviving with terminal cancer, I want to prove that every individual is different and show others like me that there are proven alternative medicines. I have already defied my oncologist's date of death by living two more years. I am determined to prove that it is not stage 4 of my illness but rather be my 4 stages of my healing. Stage 4 cancer may be a "Life sentence" but definitely not a "death sentence"!
Life has taught me that If something does not work, you need to start looking for alternatives and never give up. This does not mean that I lost faith and going against allopathy or modern medicine.
For this venture that I will be embarking very soon, I would like to appeal to all my friends, relatives and well wishers far and wide to extend all possible support  that I can emerge with another theory of surviving cancer with alternative medicines in place.
                                                                  "I have miles to go before I sleep! "