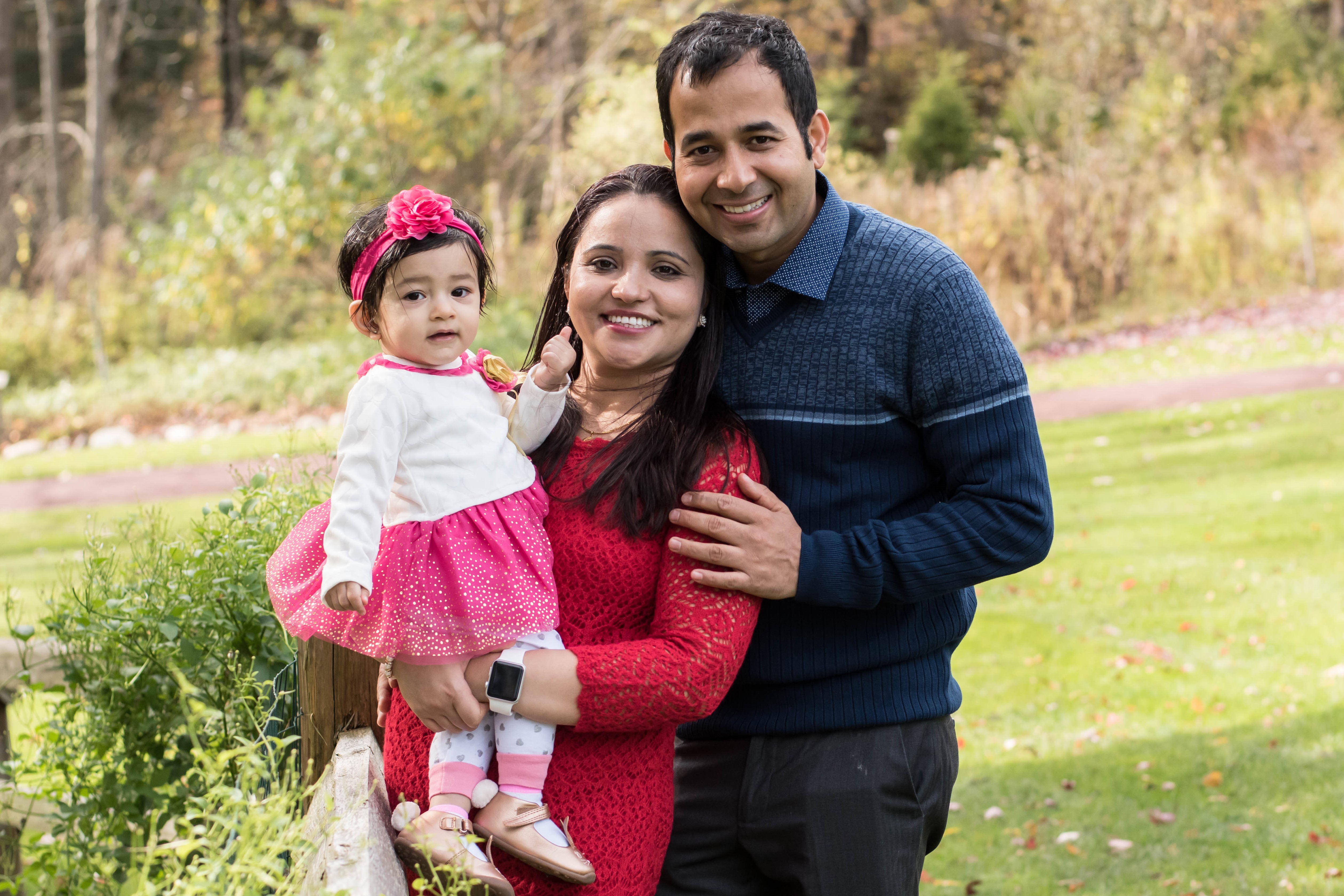 Several distinct memories have set the course of Bikash Regmi's life.
One is the pervasive smell of human feces that permeated the air in Beldangi 2, the refugee camp back in Nepal where he lived since he was boy.  In his mind, even today, he equates this with an early feeling of helplessness, his inability to help address or alleviate human suffering.
"There was nothing I could do, just watch," he said.
The other powerful memory is of the kindness he encountered upon his arrival in Syracuse, New York in 2009: In particular, a stranger rescuing him from the freezing cold by giving him a ride home as he trudged home from the grocery store without the proper footwear.
Many other helpful gestures along the way have set the course for his life here, he said.
Today, having earned his degree as a nurse practitioner from SUNY Polytechnic last year, and also begun a family, Regmi is committed not just to his work in medical science, but to keeping the stories of the Bhutanese diaspora alive.
His public speaking resume is almost as long as the formidable education he's undertaken since his arrival.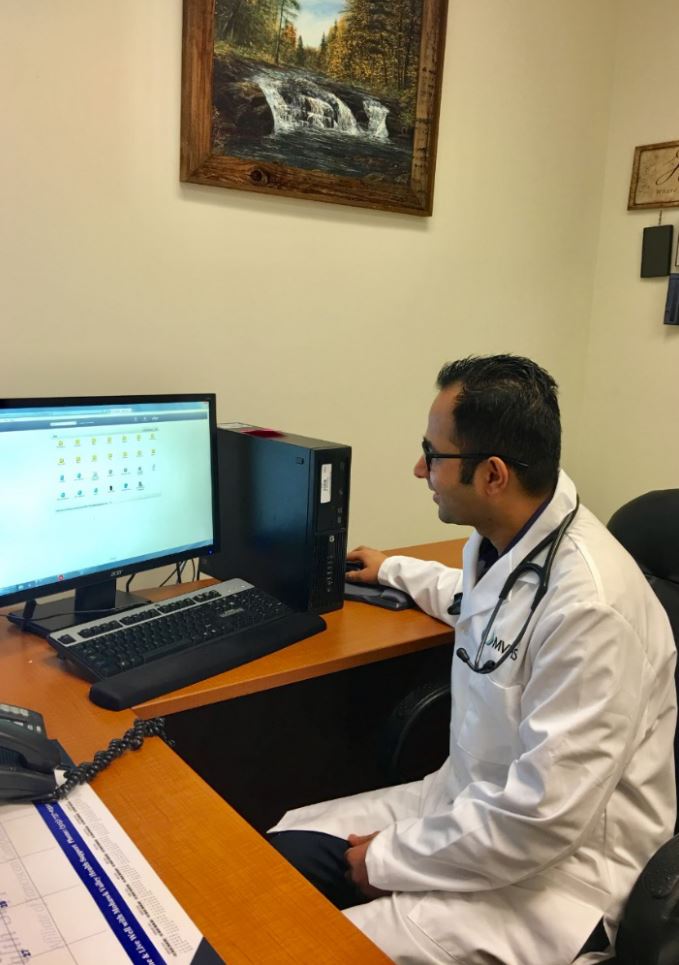 Regmi has taken it upon himself to stand as a symbol of the contributions refugees can make to a community—and to explain the circumstances from which he and the 90, 000-plus other Bhutanese resettled here in the US came.  He's appeared on local television, been profiled in a number of newspaper articles, and even delivered a prestigious TedX talk at Syracuse University in April 2017.
It was in his new home region of upstate New York that he met his wife, Kumari, who was resettled from Timai camp.  (She, too, earned her degree as a registered nurse, and will soon complete her nurse practitioner degree—while expecting their second child later this year.)
One night a few years ago, while they were having dinner, they talked about blood: Administering it to patients, the occasional short supply, how essential it was in saving lives
That's when they hatched the idea of holding a blood drive in their community.
"We know from our experiences, they lack the knowledge about donating blood," he said.  "People are scared to donate."
The blood drive is now in its third year, and is a firm example of both Regmis ongoing commitment, despite their busy careers and young family, to helping others—not just others in the Bhutanese community, but beyond.
A framed article hangs in the doctor's office where he practices.  The clientele isn't particularly diverse, and this is a perfect way for patients to learn about his ethnic origins.
"They read and appreciate what I have come from, the challenges I faced, and what I am doing now," he said.
__"Have a diaspora story you'd like to see us tell?  Know of someone in the community who is doing formidable work?  We'd love to hear about them. We are in particular seeking stories about women and elders and how they're integrating into their new communities."