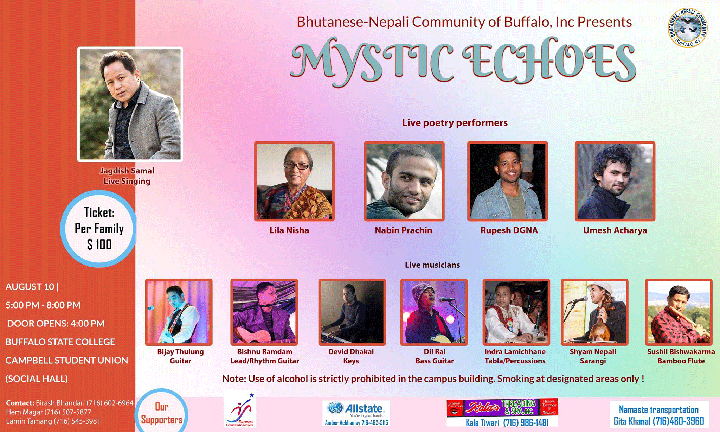 Pennsylvania – Bhutanese-Nepali community of buffalo to kickoff mystic echos nights on August 10 at Buffalo state college.
First time in history it is going to perform live poetry with music associated.
Parsu Adhikari the member of organize community informed BNS that he's excited about the event, and "I hope this event will help promote our literature and music, encourage young people in this field", said Adhikari.