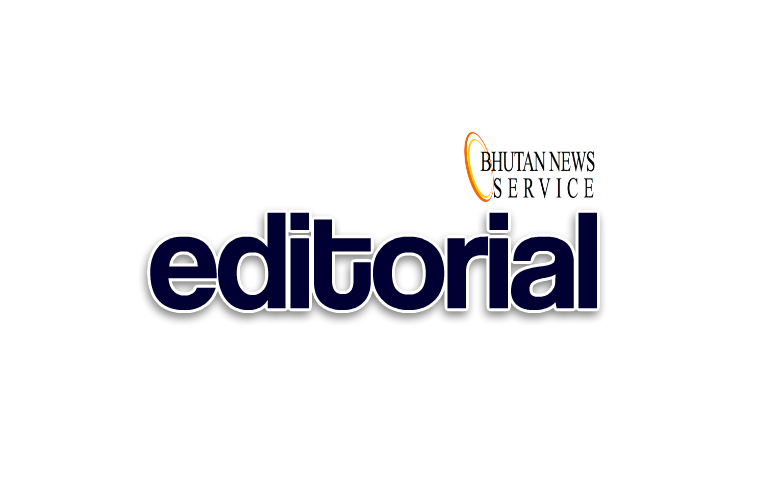 Bhutan News Service (BNS – www.bhutannewsservice.org) that existed since the mid-2000s primarily to disseminate related news to Bhutanese refugees and those interested in their issue will transition into part of an "online archive" beginning January 15, 2020. Sadly, we will discontinue to generate and publish news content temporarily. With the passage of time, changes in physical situations and dislocation of communities into different countries, BNS struggled hard to maintain its substantial presence by highlighting stories of Bhutanese refugees and of the people still inside Bhutan whose issues are different from that of the refugees outside Bhutan.

We'll also admit that we also lack both human and financial resources to generate news content on a volunteer basis. Based on 15-plus-year of experience in this field, we know firsthand that producing quality news contents take a specific set of skills, patience and time. If/when adequate resources are fully secured in the future, we are still committed to give new life to BNS for the purpose of disseminating news content. In case you're wondering how much it would cost to resume news dissemination process, an estimated annual budget of $12,500 will get us going.
BNS was a news platform founded in a congested two-room apartment in Kathmandu, Nepal's capital city in May 2006. For the passion and necessity of having refugee-run journalism, a handful of media enthusiasts were trained in the field on a shoestring budget. While some publications owned by exile-based human rights and political groups came and withered with time, BNS stemmed up as the Association of Press Freedom Activists (APFA) and continued its publication both at www.apfanews.com and www.bhutannewsservice.org.
Back in the formative years of this media outlet coupled with the weekly radio program, Saranarthi Sarokar, it was a beaten path in those tumultuous years of political instability and insurgency in Nepal. Yet, we survived and served the Bhutanese community both inside and outside the country, along with their stakeholders through the monthly publication of The Bhutan Reporter, and subsequently www.apfanews.com and www.bhutannewsservice.org. We've data to support that our sites were widely visited inside Bhutan — meaning — we were, at times, their primary source of news because the media in Bhutan is still tight and controlled.
We are an all-volunteer run organization; its founding members not only made financial contributions to keep the endeavor going but equally contributed thousands of hours over the years.

We also want to be clear in our position being open to the idea of handing over these responsibilities of producing related news contents fitting the organization's mission and goals to a newer group of volunteers with required skills in this field. The organization will provide adequate guidance and training to those consolidated volunteers. If you're interested in taking on those responsibilities, you're encouraged to reach out to Bhutan Media Society that owns this news portal at: [email protected] with your idea and proposal.
We know that you're wondering about our next steps now that this news portal no longer produces news content. Our passions and commitment to serve the community hasn't waned. Our focus will be gradually shifted in digitally archiving our 15-plus-year worth of work (indeed, tens of thousands of contents) that shall become part of our 'oral history documentation' project. We'll digitalize our contents at: www.bhutanmediasociety.org, and we're hoping the site will be online in a month from now. As much regretful as we are in discontinuing news content at www.bhutannewsservice.org temporarily, we are more excited about our new project, and we'll continue to count on your support.
We offer our most sincere gratitude and appreciation to our long-time readers. We thank countless numbers of volunteers who at times risked their own lives back in refugee camps in Nepal for their work to keep the Bhutanese community informed. They've contributed thousands of hours in this work. We thank all the financial donors who at times made their unconditional contributions to keep BNS and its activities alive in the past. We also thank all authors who readily contributed their piece of work for BNS on a pro bono basis.
Too many to name here, we're thinking about all of you who believed in us and always stood by our side. Please know that we'll continue to expect similar support in our future activities.
Lastly, we wanted to state that we did the best we could despite lack of resources for over 15 years to disseminate balanced news related to Bhutan and Bhutanese refugees. Now the full authority is bestowed upon you (the consumers of BNS) to judge our efforts in this area.

We wish you all a productive year 2020 and please don't forget to visit us at www.bhutanmediasociety.org in a month to see our new projects.

Please feel free to make a charitable contribution by clicking here to support our activities.
_________
Our past activities in brief retrospections

Hardship to continue publishing The Bhutan Reporter
The Bhutan Reporter continued its journey
Digital sample copies of The Bhutan Reporter
Some of our achievements
Our online radio (the site is temp. under construction)
Saranarthi Sarokar, radio episode
Some glimpses of our past activities
Involving in other social responsibilities
Threats against our activities
Sample of annual review of our work