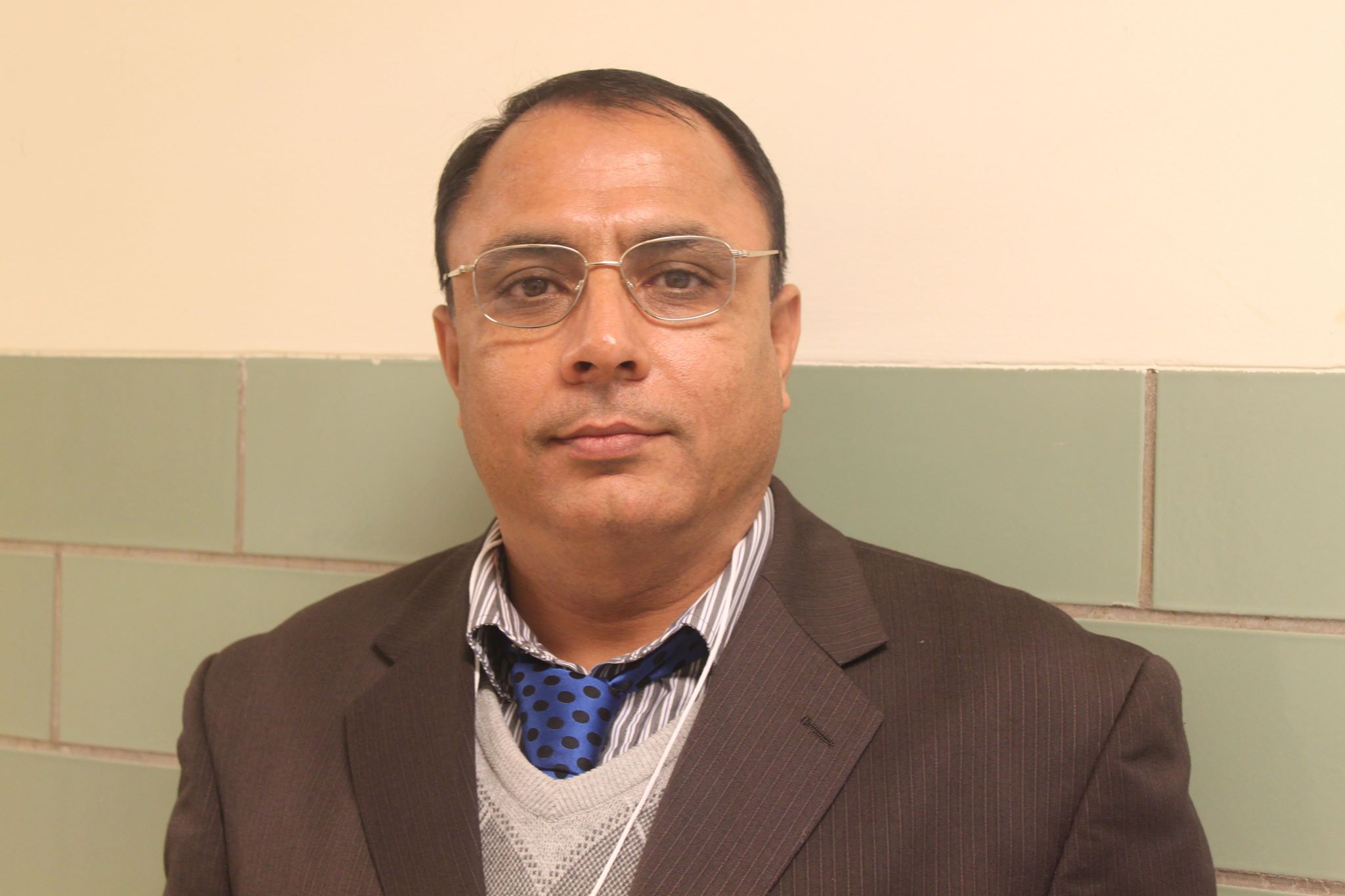 Every Bhutanese individual has been wondering if UN Mission Thimphu will continue to be a mute spectator of yet another series of ethnic cleansing. The government's mouthpiece Kuensel reported population discrepancy of about 100,000 between National Statistical Bureau (NSB) and the Department of Civil Registration and Census (DCRC) under the Ministry of Home Affairs. NSB's projected population figure stands 733,004 whereas DCRC presents 633,607 producing incongruity of 99,397. This has raised questions amongst onlookers and predictors on Bhutan's sincerity and accuracy of its population. This has also implied towards some sinister strategies being worked out for flushing out second batch of its despised group of citizens. It is unlikely to rule out the latter from the largest refugee producing country in the world in proportion to its demographic size. The latest statistics indicate that 131,482 Bhutanese citizens are living in exile deprived of basic fundamental right enshrined in the Universal Declaration of Human Rights. Interestingly, the perpetrators responsible for such mass exodus of people have been able to acquire impunity through glossy lipped tactics ranging from deception to fabrication, gross happiness fantasy to parasitic compassion making mockery of the United Nations Charter vis-a-vis international justice system.
Bhutan obtained membership to United Nations Organizations as 128th member on Sep. 21,1971. The membership made Bhutan eligible for technical and financial aid from the UN and other developmental agencies. In the first development pact signed in 1973, the United Nations Development Program (UNDP) promised US$3.3 million to Bhutan over next three years. Then, followed a series of similar agreements with UNICEF, WFP and other UN organizations, that provided US$6 million for development projects 1973 through 1977. UNDP even established a mission in Thimphu and assigned resident representative for the first time in 1979. Since then, other UN agencies including FAO, WHO and UNESCO among others have all been involved in the development projects. At present, six agencies mentioned above have resident representatives in the country and there are other thirteen non-resident UN agencies involved in Bhutan's development works. At the same time, UNHCR and WFP have been supporting Bhutanese refugees in Nepal since 1991. Bhutan's tenth five-year-plan (2008-2013) outlay was Nu. 148,074.720 million of which 32.429% was covered by external grants and UN multilateral agencies cover about forty percent of external grant. Ever since Bhutan started its five-year-plan with assistance from the government of India in 1961, the ruling elites have been playing sudoku with the population figures. The second five-year-plan quotes country's population of 800,000, and the fifth five-year-plan as 1.165 million. Until 1990, the official figure quoted in United Nations was 1.4 million. Following the pro-democracy movement, the government has declared population to be only 600,000. The seventh and eighth five-year-plans (1997-2007) quote country's population as 600,000, while the eleventh five-year-plan (2008-2013) plan comes with 633,607. At the time of celebrating 42nd UN anniversary in September 2013, Bhutan startled the UN by stating that its population is 99,397 less than the figure it has been trumpeting for garnering grants for at least a decade.
Twenty-five years ago, during the 66th session of the National Assembly held from Feb. 23-26, 1988, the then deputy home minister Dago Tshering presented similarly hoodwinked data which later proved that it was prepared with ulterior motive targeting ethnic Nepalis. The excerpts of the resolution states, "The Deputy Minister of Home Affairs reported to the National Assembly that the Department of Immigration and Census showed concern about the increasing dependence on external manpower for implementing development and other activities. He stated that according to an assessment in September 1987 there were over one lakh non-nationals in the country and most of them were engaged in development works constituting about 80% of the work force."The patriotic appeal submitted by southern Bhutanese peoples' representatives Tek Nath Rizal and Bidhyapati Bhandari in 1988 and resignation tendered by highest ranking southern Bhutanese civil servants to the fourth king Jigme Singye Wangchuck in 1991 vividly unravel prevailing scenario developed following the then deputy home minister's tricky population statistics disclosure. Here is the Mandal's circular to his assistant:
To:
Karbari Shyamdaley Village Date: 13-10-1991
This urgent notice is issued instructing you to take (girl nick named Bhali) to the Army Major Camp this evening and hand her over there. If she is not available you can take any other girl and hand her over there, then only you will be exempt from going to Dobji. Let it not hurt.
 Signed: P. B Gurung, Gup Tashiding Gewog, Dagapela, Bhutan.
The document enclosed portrays the nature of atrocities the regime adopted to uproot its citizens. The army major camp mentioned in the document is former Goshi Junior High School that was turned into a military barrack since November 5, 1990; it still houses Royal Bhutan Army. The major mentioned in the document is Major Chachu. Altogether,193 families were uprooted from Tashidin block only forcing them to sign voluntary migration form and accept 10 percent value of their actual properties as compensation. The major tortured dozens of innocent citizens, and deployed his RBA personnel to gang rape several women. The reward to him was bestowing; he became able to legally transfer land ownerships of farms and lands owned by Ram Chandra Rizal, Indra Lal Timsina and Chhabi Lal Rizal. Not only this, the major also helped transfer Kapil Muni Adhikari's land to then Dagana Ramjam, Orange orchard of Chandra Lal Pokhrel to the brother-in-law of then Dagana Dzongda Yeshe Tshering. Additionally, lands and farms owned by Dhanapati Rizal and Ananta Lal Pokhrel in Tashidin village were captured and later shared among relatives and confidantes of the major Chachu and Dzongda Yeshe Tshering. He and Pasang Tshering also looted shops owned by Pokhrel and Rizal in Goshi Bazar.The major was bestowed with the Medal of Honor and promotion in 1996.
According to the UNHCR, 78,382 people have been settled in eight countries around the world and 38,100 are still living in the camps in Nepal. This brings out that Bhutanese refugees registered with UNHCR is 116,482.The given number doesn't reflect total number of Bhutanese citizens living in exile. Over two decades different writers have derived different figures with regard to the number of Bhutanese citizens living in exile in India and Nepal sustaining without UNHCR's assistance. Upon corroboration sources average 10,000 Nepali speaking and 5,000 Tsangla speaking Bhutanese citizens have been living outside the camp on their own for years. Combining both, total number of Bhutanese nationals living in exile stands 131,482.
The percentile break down of Bhutanese exiles based on districts of origin shows 30% originated from Sarbhang district, 22% from Dagana, 21% from Chirang, 13% from Samchi, 9% from Samdrup Jongkhar, 3% from Chukha and 2% from eastern Bhutan – Tashigang, Tashiyangtse, Mongar and Pemagatshel.
Currently, NSB portal shows the country's population as 740,321 excluding those in exile. If we combine the exile population with NSB figure Bhutan's population stands 871,803. The district-wise percentiles in exile depict 34.95 % of Sarbhang, 25.63 % of Dagana, 24.46 % of Chirang, 15.14 % of Samchi, 10.48% of Samdrup Jongkhar, and 3.49% of Chukha. Ethnicity-wise 97.5 % are ethnic Nepali, 2 % Sarchops and 0.5 % others.
The facts suggest that twiddled data presented to the 66th National Assembly by Dago Tshering was a white lie founded on wariness and hatred targeting Nepali speaking (Lhotshampa) and Tsangla speaking citizens. Should Bhutan's justification of evicting non-nationals, illegal immigrants, outside marriage cases in 1990s hold any truth at all, it would be mere less than three percent. The refugee camp statistics show that the UN mission in Thimphu failed to protect the rights of those 91,343 Bhutanese citizens, defaulted to save 3,342 lives of which 80% were infants, toddlers and school aged children, failed to guarantee justice to the families who were massacred by the regime. It failed to assure fair trial to over five hundred political prisoners languishing in prisons across the country and failed to guarantee the rights of families of those who disappeared under mysterious circumstances gone to know the status of their loved ones. The perpetrators have been walking along with UN country representatives. Yet, the UN mission is reluctant to utilize the international instruments to guarantee justice to the victims as enshrined in the United Nations Charter.
To add, the Human Rights Watch presents 82,000 Lhotshampas labelled census category-II through VII ready to be chopped, just need to add another 17,397 from eastern and central Bhutan that will make up the evil number.
Different facts and figures surrounding Bhutan's population have clearly implied towards another series of ethnic cleansing in Bhutan. It seems the UN mission to Bhutan should certainly ponder over the population dilemma rather than being reluctant to deal with it.
Editor's Note: Padam Rizal is one of the contributing authors at Bhutan News Service (BNS). This piece and/or his opinion doesn't reflect the official view of BNS