The symposium, titled "Bhutanese Refugees – the tragic story of forgotten people" was organized by the Human Rights Defense International (HRDI) to address the plight of 1,30,000 Bhutanese refugees of ethnic Hindu and Nyingmapa minorities, which forms one-fifth of Bhutan's population forcibly exiled by the State to suffer torture, hopelessness, despair and loss of political status, making Bhutan the only country in the world that has the highest percentage of population living as refugees outside its boundaries.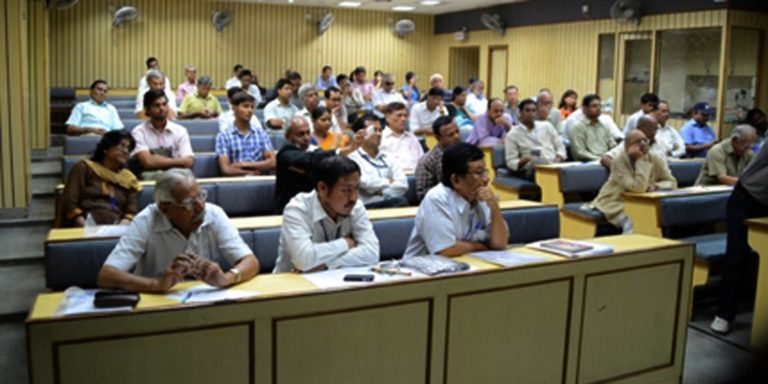 The symposium held on July 14, 2012 at Indian Law Institute, opp. Supreme Court of India, New Delhi was attended by 92 delegates which included lawyers, journalists, professors, students, poets, authors and Human Rights Activists and organisations.
Bhutanese refugees was represented by Dr. Bhampa Rai, Chairman of Bhutan Refugees Repatriation Committee; D. P. Kafley, General Secretary, People's Forum for Human Rights and Karma Chhoejay, President, Druk National Youth Congress (Democratic) presently operating from Jhapa, Nepal.
Dr. Bhampa Rai, Chairman of Bhutan Refugees Repatriation Committee, enunciated the political history of Bhutan and recalled the 1624 A.D invitation of Gorkhas by the Zhabdrung, and the deteriorated political scenario in the recent times.
D. P. Kafley highlighted on the Amnesty International's report BHUTAN: FORCIBLE EXILE, 1994 and further pondered upon how 1985 Citizenship Act of Bhutan contained a number of vague provisions that were applied in an arbitrary manner.
Karma Chojey supplemented and complemented by throwing light upon the grave violation of basic natural rights of choice of religion in Bhutan and expressed how the Sharchokps, who are the inhabitants of eastern part of the country, the predominant followers of Nyingmapa tradition of Mahayana Buddhism were victimized by the regime during several periods of their existence.
He enlightened the delegates about how Nyingmapa followers were victimized and as many as 16 teaching centres were closed down overnight with students having sent back to their respective homes.
With inputs from Druk National Congress (Democratic), Kakarvitta, Nepal