Local Bhutanese organizations in Western Massachusetts jointly submitted a memorandum to the Governor of the Commonwealth of Massachusetts Charles D Baker seeking his attentions towards challenges faced by the resettled Bhutanese in the region.
A two member delegation comprising Narad Adhikari from Hindu Sanatan Sewa Samaj (HSSS) and Bhuwan Gautam of Bhutanese Society of Western Massachusetts (BSWM) submitted the memorandum to governor Baker on October 11.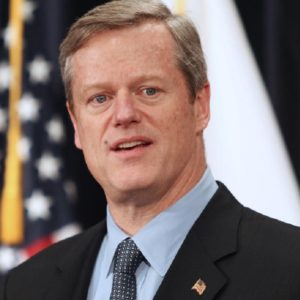 One of the delegates Gautam informed that the memorandum was submitted through the Governor's Western Massachusetts Office Director, Patrick Carnevale.
The Memorandum included several challenges that the resettled Bhutanese have been facing since they arrived in this country. It highlighted that lack of space for worship and exercising religious, cultural and other social activities, difficulty to obtain learner's permit due to language barriers for those who wanted to be a new driver as well as for those who were already a driver back in Nepal or Bhutan, limited information on the resources and services provided by the local agencies, and lack of information on civic engagement including voting rights and electoral process as a citizen are some of the challenges. 
The duo also asked the governor to provide available resources through the Bhutanese Community organizations to address and overcome the challenges faced by the community members. The resources sought by the Bhutanese organizations included: funding to teach English as a Second Language (ESL) and preparation for U.S. Citizenship, resources to educate community members and the families with chronic mental illness or other health problems to improve their conditions, provide case management, assist members of the community to navigate the appropriate health care system, and resources to organize civic engagement activities.
According to Gautam, director Carnevale gave full attention to the challenges raised by the Bhutanese organizations and assured that he would forward the memorandum to governor Baker soon. 
"Director Carnevale also told us that he will discuss our matter with the Springfield City Mayor Domenic Sarno to secure a public space for the Bhutanese Community."
Hari Khanal from Springfield, MA contributed this report to BNS