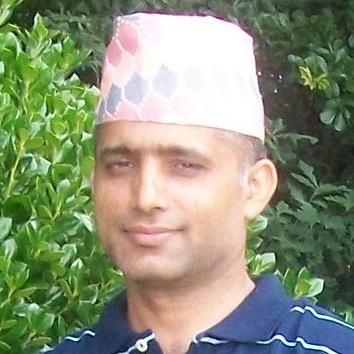 Bhutan and China have long locked their horns in terms of maintaining a non-aggressive border area spanning about 470km between the two countries that characterizes the sovereign nations.  It was in 1984 that Bhutan's border dispute with China was first discussed, but without much knowledge of the public.
Chinese incursions had begun long ago, as far back as 1967. But, Bhutan's barter trade with Tibet was inexorable since sixteenth century and China was cognizant of flow of goods across this international border.
After the revision of Indo-Bhutan friendship treaty of 1949, some elites think, Bhutan is free to choose and expand her own diplomatic circle; a shift in the policy independent of the South Block. This rationale of making one's own choice of partners has indeed motivated the DPT government to establish diplomatic ties even with the countries led by communist governments reaching as far as Cuba. Thus relation with the northern neighbor has definitely become more imperative; given that India's defense policy thinkers take Bhutan's buffering position for granted.
Had it not been for the unbalanced relations of Bhutan with India and China, Chinese technology of mass production would have invaded Bhutan and traversed a trade route to the south. Chinese investments would have come to build major roads, bridges, airports, dams and hydro-power plants across Bhutan. Today India enjoys that privilege of becoming major development partner of Bhutan and also considers Bhutan a viable market of her labor force, essential commodities like vegetables, rice, salt, cooking oil and fuel.
The meeting of Bhutan's prime minister and Chinese premier Wen Jiabao at the sidelines of Rio20+ conference in Brazil added a milestone in forging a formal diplomatic relation, despite some dubious nature of Chinese activity in north western border. The most strategic area in the Sino-Bhutan border is the Chumbi valley, a tri-junction of India, Bhutan and China that can raise hair for Delhi, Beijing and Thimphu equally.  Although India has always maintained that refugee issue is of bilateral concern between Nepal and Bhutan, the dispute over border demarcation between China and Bhutan constantly ring the alarm bell in Delhi. While China does not have any opinion on the refugee issue, India has played a successful role in thwarting the repatriation moves by refugee themselves and never entertained the proposal of India's intervention by rights activists (Indo-Bhutan Friendship Society) or by the visiting heads of Nepal government.
Gopilal Acharya, a journalist, has written an analytical opinion for kuensel( July 29/30) about the China factor of Bhutan's diplomatic policy advancement vis-à-vis India. According to the article, the meeting of Jigme Y Thinley and Chinese premier is actually backed up by India, and not just Bhutan's unilateral decision. If that be the scenario, Bhutan is not free of India's guidance on foreign policy matters. However, establishing formal Sino-Bhutan relations will ultimately benefit Bhutan and probably strengthen the campaign by Jigme Thinley to secure a seat for Bhutan in UN Security Council.