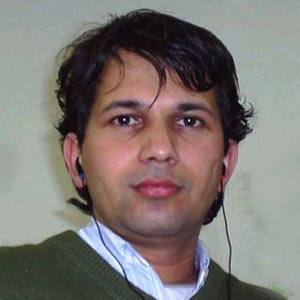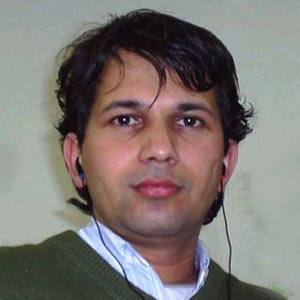 Bhutan shares 470 km border with China in North and 605 Km with India in East, South and West.  To a giant China and tiny Bhutan it is 2 and 44 percent of their total border length, respectively. Today the two neighbors have disputes over 4500 sq km of land in patches in western and northern part of Bhutan.
Bhutan perceived the friction with China after latter took over Tibet in 1959. While China has border disputes with most of her 13 neighbors, relation with Bhutan has been out of bound to media. Maintaining silent diplomacy between the two countries, progress in delineation of the borders is done under most careful scrutiny of the governments. Regardless of the strategies chosen to ease out the cartographic friction, both governments have been claiming success to their mistakes.
Bhutan, under the patronage of India, began border talks with China in 1972 and continued until 1984. Thereafter, the Chinese side insisted on making the talks free of direct Indian influences.  The situation came to hostility in 1988 when China began exercising her authority over the Chumbi valley, a plateau where strategic interests of India, China and Bhutan meet, if not overlap.
There are 7 regions where both Bhutan and China's claims overlap. The most disputed remains the Doklam plateau in western Bhutan adjoining Yadung province of Tibet autonomous region. Since 1988, China has been proposing an exchange of pies. During the tenth round of Bhutan-China border talk held in Beijing in 1996, China offered to exchange 495 sq km area of Pasamlung and Jakarlung valleys (Where China and Bhutan overlap) in Bhutan's north for Sinchulumpa, Dramana and Shakhtoe with total area of 269 sq km, in the western Bhutan.  On July 13, 1997 BBC reported that Bhutan accepted the proposals. Bhutan, alone cannot take decision to share this pie, since Doklam plateau and Chumbi valley are equally vital for India. Subsequent bilateral talks yielded no results. China began construction of roads and infrastructure in these regions [Photo1]. It led to a decisive Sino- Bhutan agreement in 1998 called "Agreement on The Maintenance of Peace and Tranquility in the Bhutan- China Border areas-1998".
In 2007, without having rational discussion on such important matter as the disputed border, Bhutan government published a revised map of the country excluding Kulakangri (KK), the tallest mountain of Bhutan, truncating the glacial reserve of mountain ecosystem in Bhutan Himalaya.  There was no official response from China. Google map shows this region in the north with red lines (MAP0). In this altruistic attempt, Bhutan 'generously' ceded mountain KK (1754m) to China. The first sitting of the parliament under the fifth monarch that signed and rectified a palace drafted constitution thus inked the loss of territory for good. This has not solved the border issue with china.
As long as China cannot have 100 sq Km of Doklam in West, no other gift seem to please her. As the differences kept growing, China kept increasing her claim deeper down the northern border. Now diplomatically challenged Bhutan is left with too many creases to iron. Bhutan's parliament, the responsible body to decide the border remains misinformed with responsibilities spilled off.
The Bhutanese parliamentarians are only informed that after excluding KK (Photo2) there are three regions under controversy with China (MAP1). The map, China has been using to claim the area within Bhutan, is kept away from their research and literary truth. Chinese claim map shows seven controversial overlapping regions (MAP2).
1) Mountain ridge from Batangla to Merukla/Merugla upto Sinchela; 2) The mountain ridge from Sinchela to River Amo; along River Amo from River Amo to its confluence with River Langmarpo;
3) Region along the River Langmarpo from the confluence of River Lang-marpo and River Amo up to the confluence of Docherimchang; along River Rong from River Docherimchang confluence to Gomla; Gomla ridge from Gomla to Pankala, and Pankala ridge from Pankala to Dramana ridge; Dramana ridge from Dramana to River Tromo and River Zhiu confluence, River Zhiu from River Tromo- River Zhiu confluence to Lungkala; 4) The mountain peaks from Lungkala across Tremola, Jhomolhari, Wagyela, Gankar Punsum, Monla Karchung to Dompala; 5) The Paksamlung mountain peaks from Dompala to Chhoigongla, Yanjula and Neula upto Tshozam along; 6) The Menchhuma boundary from Tshozam upto Bodla and 7) along the mountain peaks, east from Menchhuma.
The Chinese claim is much more in area and specificity. She claims 7 regions from West to East. If Bhutan fails to handle China or if China succeeds to achieve her claims, Bhutan will lose up to 4500 Sq Km or more than 10 percent of the total land.  Until 1990, the total area of Bhutan was 47,000 sq km. It is much less today. It may be noted that in 2008, each member of the parliament was requested to discuss the issue and reach to a conclusion at the earliest
The sources of the maps and photos are kept confidential on request of the provider
Editor's Note : Govinda Rizal, originally from Lodrai, Gayglegphug is one of the Contributing Editors of the Bhutan News Service. He writes about the Bhutanese people in the country and in exile, and about Bhutan's international border. He blogs at: http://redroom.com/member/govinda-rizal