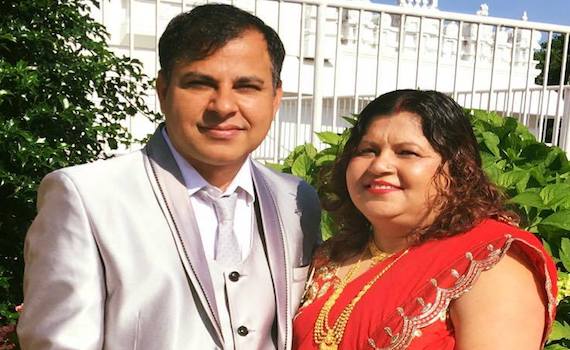 Bhanu Phuyel has always been industrious.  He was 13 when he, along with his parents, were exiled from Bhutan and began refugee life in Eastern Nepal. A few weeks after arriving in the refugee camp in 1991, he started learning to ride a Rickshaw, and leased one to earn some extra money, handing over half his day's meager wages to the vehicle's owner. Later, he tried many kinds of jobs- as a Khalasi (assistant or handy boy) on a passenger bus, a laborer in a rug factory and as an assistant teacher.
In 1992, when school was established in the camp, he enrolled.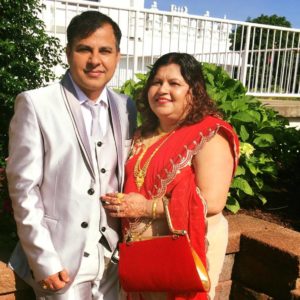 18 years later, Phuyel arrived in Pittsburgh in February 2009, with his wife and his daughter. Initially, he felt like he was on a honeymoon in a new land. Gradually, the harsh reality of America started to become apparent.
"I applied for jobs in about 40 different places, faced interviews in many. Finally, I was offered a part-time job at one of the McDonald's stores in East Liberty," he said. But the wages for the 2 to 3 hours a day of work he was given couldn't possibly cover his bills.  Then, he was laid off, anyway.
He refused to be discouraged—and he also had tremendous support.
"I always remember Alla Puchinsky, a Medical Case Manager at Refugee and Immigrant Services at Jewish Family & Community Services (JFCS), who stood before me as a mother," he said.  Puchinsky, who had arrived in 1994 as a refugee from Belarus, the Republic of the Soviet Union, encouraged Phuyel to think differently about his situation.   He says now she played an important role in helping him become who he is today.
"People are tested at difficult times," he said.
After beginning work as a care aide at Verland Foundation, an assisted living facility, he set his sights on becoming a businessman.  In 2012, he started a grocery store, the Nepali Bazaar in the Brentwood neighborhood of Pittsburgh. He worked nineteen-hour days, at the night shift for his employer and at his own business during the day. "Determining the demand of the costumers is the key to initiate any business and moral support from the family members, I consider, led to success", Phuyel said.

Then, he opened a jewelry store- Barsha Jewelers, which has become well-known in the Bhutanese community across the United States.
Today, Phuyel owns ten units of apartments, operates a rental car business, and is the main supplier of jewelry to stores in three other cities owned by other fellow community members. He also does business with different publicly traded companies.
Phuyel believes that 'willingness to do' is the key to learning and growing. He doesn't think of himself as a successful businessman, but he finds happiness in giving and helping others.  It's not uncommon to field calls from others whose rent he'll pay, or otherwise support.
His unfulfilled ambition has been to use his talents as a performer.  So, he's channeled that energy by sponsoring two reality shows to give voice to the singing talents of resettled Bhutanese youth, and to promote his native arts and culture, under the banner, "Barsha Best Performer."  He's also sponsored athletic competitions.
But he still dreams of doing more.  One day, he hopes to build a multi-purpose community hall for children and seniors in his new adopted home of Pittsburgh, including a temple, so that his fellow Bhutanese have a place to worship. 
Giving back just feels right, he said: "My community members are my customers."
Editor's note:
Tell us your success/resettlement story, or if you know someone you think should be featured here feel free to reach out to us. Such stories will inspire others and keep the diaspora informed. You can write your own story too. Email us at: [email protected] OR [email protected].