Home
Authors
Posts by Biraj Adhikari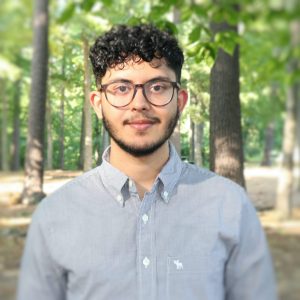 Born as a Bhutanese-Nepali refugee in south east Nepal, Mr. Adhikari is a vibrant young American who rejoices in learning, teaching, and working with new technologies while serving the community through various non-profits and community empowerment projects. He currently resides in Springfield, MA.
After graduating from high school at the age of 15, Mr. Adhikari continued actively volunteering at local community organizations such as the Bhutanese Society of Western MA (BSWM), United Games and Sports Association (UGASA), and Hindu Sanatan Sewa Samaj (HSSS). In August 2017, he was appointed as the Program Coordinator for BSWM.
While volunteering as the program coordinator, Mr. Adhikari streamlined the organization with the introduction of various new technologies to aid in project management and regular organizational operations. He oversaw the planning and execution of three successful annual cultural events. These events were attended and lauded by local senators, representatives, and mayors thus helping bridge the gap between the community and local government. Mr. Adhikari also coordinated children and adult health awareness workshops, drug and alcohol awareness workshops amongst various professional skill training. He also rejuvenated the organizational website and accelerated the presence of BSWM in social media platforms.
The efforts of Mr. Adhikari and his BSWM teammates, to empower the community, reached a commendable height as the organization was awarded the Community Hero Award 2019 by the Asian American Commission of Massachusetts.
He continues today as the program coordinator while also serving as the project coordinator for the organization led oral history project – The Untold Stories of Bhutanese Americans in Western MA.
In his day job, Mr. Adhikari is a full-stack software developer. He works on cloud based educational software utilizing micro-services architecture. He works with a wide stack of technologies which include multiple programming languages like Python, JavaScript, and frameworks like Flask, Django and React.
Mr. Adhikari holds his bachelor's degree in Computer Science from the Western New England University in Springfield, MA.
He loves exploring ethnic cuisines from around the world. He is a big soccer enthusiast and supports the Football Club of Barcelona. To keep his mind and body active, Mr. Adhikari is fond of playing tennis, hiking, and indoor rock climbing. Mr. Adhikari joins Bhutan News Service with the goal of serving the greater Bhutanese Diaspora and helping preserve the identity and history of his community.