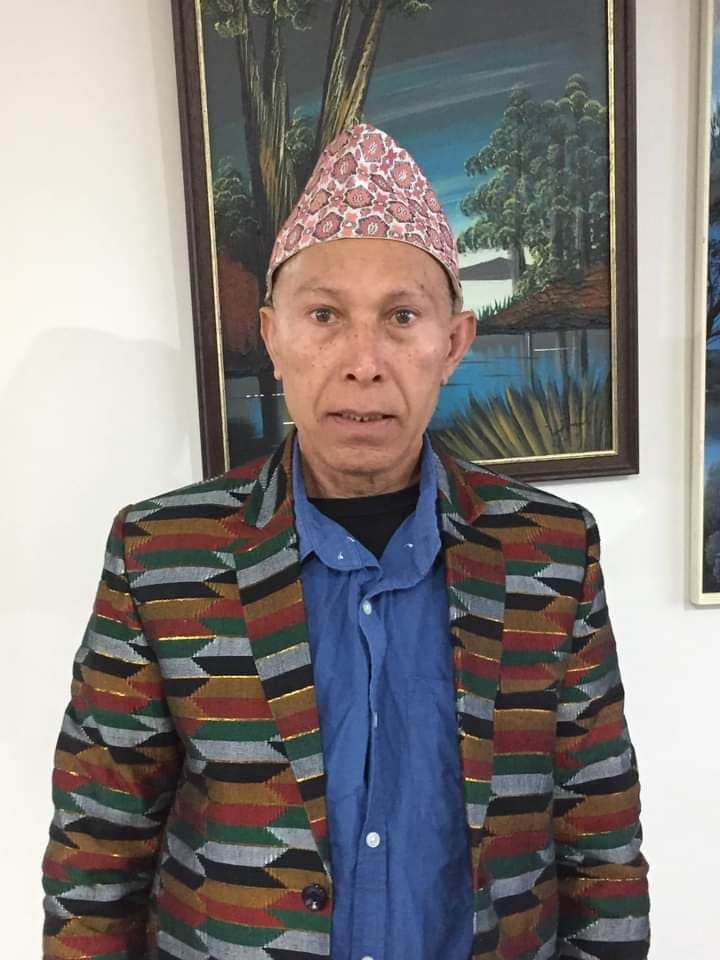 Bir Bahadur Poudel, 69, has been missing from his residence in Palmerston North, New Zealand since October 23, 2020, according to the family. 
Speaking to BNS, Gopal Poudel, the oldest son of Bir Bahadur said that his father used to go out in the morning to collect flowers for morning rituals. When he did not return until late afternoon, the Poudel family reported to the local police. Palmerston Police along with the local Bhutanese organizations have been reaching out to various local farms and neighborhood areas with the hope to find Bir Bahadur, but to no avail.
According to Gopal, his father was mentally sound and has no diagnosed mental health issues. Originally from Dagana, Bhutan, the Poudel family was resettled in New Zealand in 2015
Palmerston North has about 170 Bhutanese households with a total of 600-650 individuals. Among three sons, two of Bir Bahadur's sons are in New Zealand with one living in the US. He also has four daughters; three of them in the US, and one in New Zealand. 
Palmerston Police has requested anyone with Bir Bahadur's information to contact them by calling the local police department at 105. The Poudel family can also be reached at 02040897628.
In the meantime, Som Raj Rai, 31,  has been missing from Louisville Kentucky since November 17.  He was returning on foot to his apartment from his aunt's house at the time of his missing. 
According to Padam Rai, a cousin of Som Raj, they have been searching for him for the last 12 days and have filed a police report of the missing. However, the police have not reported back to the family on his whereabouts, nor responded to Padam's call. 
Som Raj is not able to drive and does not know functional English to communicate. He was working at the Cardinal Aluminium. The family of seven was resettled in Louisville in 2015 from Khudunabari camp in Nepal.