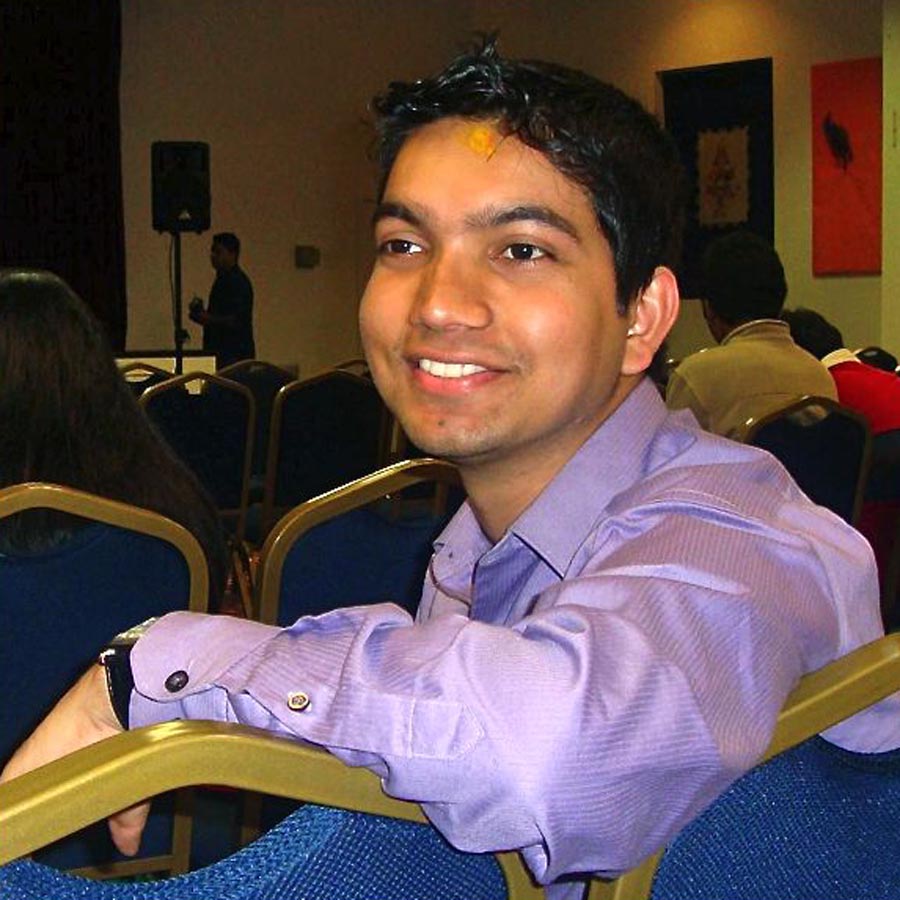 "To honor his memory, we must make his unfulfilled dream our own, acting to achieve our own most audacious aspirations and working to make them real." – Leslie Sokolow
Mourning a young scholar-hero-friend
By Tamar Orvell
This is one of those times when grief is the price of love.
Pritam Adhikari's too-short life proves that a person can overcome almost all obstacles to succeed in shaping a dream and taking every possible step to realize it. Pritam's dogged pursuit of his dream galvanized people, reminding us of the needs of others, and expanded the vision and hope of his mourners and his spiritual heirs in generations yet to come.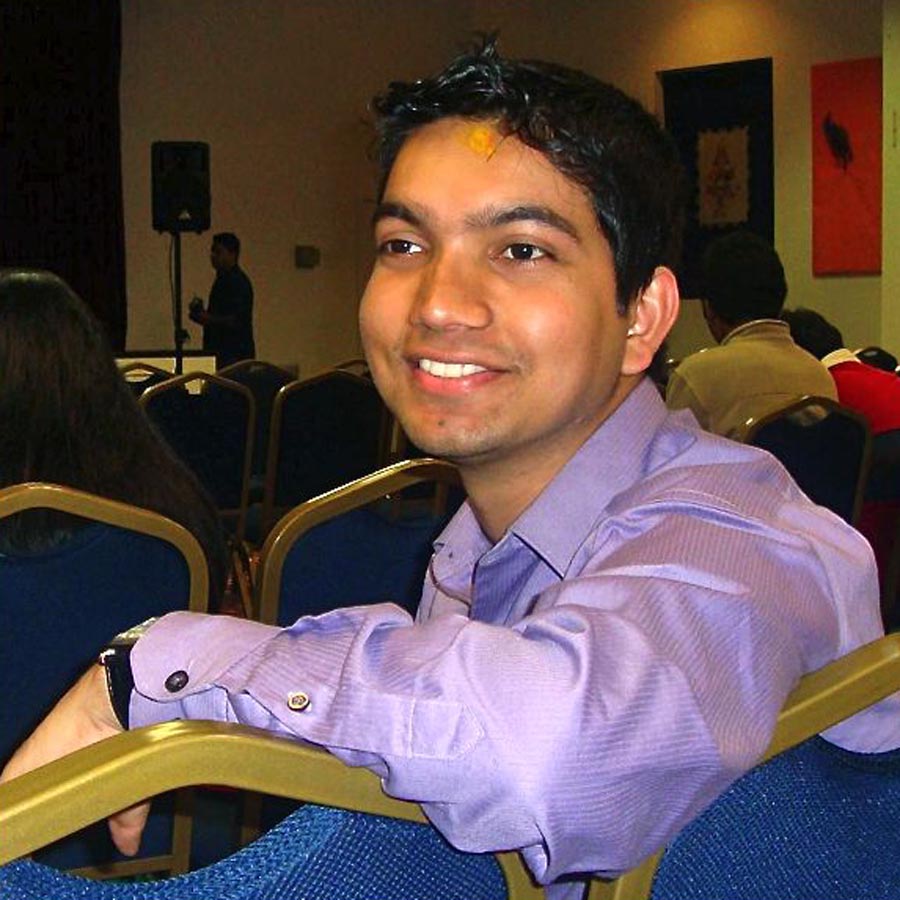 Born in Bhutan, Pritam grew up in Beldangi-II, a refugee camp in the eastern part of the Himalayan nation, Nepal. His 100,000-person community was ethnically cleansed from Bhutan, their homeland. In the camp, playing with paper airplanes, his early childhood dream of becoming an aerospace engineer was born. In August 2008, when his family joined the growing Bhutanese refugee community in Atlanta, Pritam took advantage of every opportunity to realize that dream.
We met Pritam through the Atlanta Bhutanese Refugee Support Group, a collective of volunteers whose goal is to help our new neighbors resettle in the U.S. and rebuild their lives.
In late 2010, when Pritam was applying to colleges, he asked me to review his personal essay and to work with him to present a sharp, clear picture of his candidacy. On submitting his applications and essay, he gave me permission to publish it on our multimedia blog about his community's experiences, accomplishments, cultural festivals, pressing needs, and struggles.
Today, Pritam's essay has become a written legacy and testament that shows what a young refugee can achieve with pluck, brains, focus, faith, and support and love of family, community, and allies worldwide.
Since Pritam's death, more than 5,000 people worldwide have read his essay (including people in multiple U.S. states, India, Nepal, Bhutan, Canada, Australia, New Zealand, Denmark, and Germany).
At his funeral service last month, Pritam's parents and immediate and extended family, friends, and community — more than 1000 people mourned this courageous, brilliant, accomplished, and confident soul who was without a trace of arrogance. Thousands more mourned him on Facebook and elsewhere online and in person. "I miss him, even though I never knew him," someone wrote. Others wrote: "We the Bhutanese, either as parents, guardians, friends or future generation should vow to work together to accomplish his dreams." "[His death is] one of the cruel acts of nature against the blooming bud." "You lived a gentle life with the fiercest passion for life." "We became friends quickly because of his nerdy talk and courteousness." "We are incomplete without you bro, you will be always with us no matter of your physical presence. Rest in peace, we love you."
Quintessentially self-reliant, Pritam knew when to ask for help, and from whom. For example, just weeks before his first college semester was to start in summer 2011, he learned that an administrative snag was threatening his admission, scholarship, and legal rights, and he called for help managing the crisis. "Team Pritam" formed almost overnight with specialists in law, taxation, strategic planning, networking, and higher education working closely with Pritam to achieve a successful resolution of the problem.
What explains this phenomenon, this outsized talent for connecting and this vision and industry that so easily captivated me and countless others? "Though my parents attended only grade school, they inspired me by their example to work hard and discipline myself for a bright future," explained Pritam in his personal essay.
Pritam's life reminds us that while geography, history, culture, and core communal ideas shape us, each person has individual agency. "Life circumstances required me to follow a long, nontraditional route toward my goal, and though I am financially poor, mentally, I'm rich! I bring to an academic community the unique gifts of a refugee student from another hemisphere and who can teach and inspire fellow students and others. I'm excited to share my experience, knowledge, culture, traditions, and positive attitudes, and to make an outstanding contribution to the community."
May his memory be a blessing.
Remembering Pritam
By Leslie Sokolow
I met Pitamber "Pritam" Adhikari two years ago.
Since the refugee community began settling in Atlanta in 2009, I had been working with Bhutanese teens to help them integrate and plan for their future. These were young people who were already 19–21 years old but were given the opportunity to attend high school for 2 years to prepare for college.
In general, they were a shy bunch, overwhelmed by the chaos of moving to a foreign land and the sudden choices that such a move represented. Pritam was exceptional; he had a rare "carpe diem" spirit, eager to seize the opportunities that being in the U.S. presented him. His dream was to become an aerospace engineer, seemingly improbable for someone who spent most of his life living in a thatched hut in a refugee camp. He arrived with limited English skills and an incomplete education, but within two years, he graduated from high school in the top 5% in his class, with several AP (Advanced Placement) courses under his belt and many academic awards. By graduating with high honors and having a surname that started with an A, he was the first in his large class to receive his diploma. His leading his entire school to the podium was a powerful image that served as a model for his refugee peers — if he could do it, so might they. He showed other young refugees how to be faithful to family and community, while not neglecting one's own dreams.
We met in mid-April of his senior year because he had a handful of college admission offers and needed help choosing one by the May 1st deadline. He recognized that Georgia Tech was the best place for him because it had one of the top programs in aerospace engineering and would be tuition free with the Georgia Hope Scholarship. Alas, GA Tech waitlisted him, and he had to cross it off his list. His other options were strong, and he ended up choosing Oglethorpe University, a fine private institution in Atlanta with an engineering transfer program with GA Tech. He joined an engineering lab at GA Tech and spent time each summer and during the school year doing research. In many ways, he was already a student there. GA Tech remained the dream he actively pursued.
He checked in with me every six months via email, usually with an update and a question or favor to ask. He tried to transfer to GA Tech at the beginning of his second year. Again he was waitlisted, and a spot never opened. It was hard for him to be deferred because he was certain he was supposed to be there. Finally a few months ago, GA Tech found a spot for him to begin in January 2013, the spring semester of his sophomore year. He was going there at last, or so we thought.
Cruelly, in November he found out that he had cancer and would spend the rest of his short life fighting to reclaim his dream. He missed weeks of classes and took his finals in the hospital because he thought he had a chance of beating it. He passed away on January 5th, just 22 years old — two days before he was to matriculate at GA Tech.
He leaves behind a lot of people who loved him — an entire community in Atlanta whose lives he enriched and the community of his refugee camp, who are dispersed around the world. This extended family is heart-broken and reeling in shock that such a beautiful strong person could be taken so senselessly. To honor his memory, we must make his unfulfilled dream our own, acting to achieve our own most audacious aspirations and working to make them real. This is what he was demonstrating to us; we are left with his lessons on how to live. Carpe diem.
Tamar Orvell writes and creates multimedia content to help individuals, teams, and organizations communicate effectively with diverse audiences. An active volunteer with at-risk communities, she is a dual citizen of the U.S. and Israel. Readers can reach her at [email protected]
Leslie Sokolow is a Co-Founder of the Atlanta Bhutanese Refugee Support Group. Her particular interest is encouraging young people to maximize their educational potential through one-on-one advising and distributing school supplies. One successful project has been establishing a Graphing Calculator Lending Library, which provides tools needed in higher math classes. She can be contacted at [email protected]
Editor's note: The authors thank Pritam's siblings for contributing the photos and providing descriptions and credits, and suggest to readers the following related posts.