Bhutan's court system is once again rigged by the charges against high profile army officer and supreme court judge. Bhutan police arrested Kuenlay Tshering, the supreme court judge on Wednesday in after hours of office duty.
A quasi-judicial officer (dragpon) of Pemagatshel district administration, Yeshey Dorji, was also arrested on same charge of submitting false documents to anti-corruption body and pumping out eight million Bhutan currency from Insurance company.
While Yeshey Dorji is considered an accomplice to the charge filed in court, Judge Kuenlay Tshering and former brigadier of Royal Bhutan Army, Thinley Tobgay, are charged with conspiracy, favoritism and nepotism. The duo are alleged to have conspired against the chief operation officer of the army, Mr. Batoo Tshering.  Yeshey Dorji had embezzled additional Ngultrum 500,000 on top of six million loan to pay the brigadier, Kuensel reports.
According to Kuensel, judge Kuenlay had assisted to secure a scholarship for Khando Wangmo in United Kingdom back in 2015. He is charged with criminal conspiracy, obstructing the arrest and prosecution of Khandu Wangmo. He was also charged with corruption and abuse of authority, for editing  the documents sent to anti-corruption commission alleging the chief operation officer of corruption.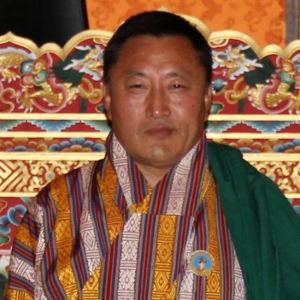 Police arrested former brigadier Thinley in December for illegally securing  funds to procure UN vehicles, for his involvement in issuing a pistol and a set of army uniform to Khandu Wangmo. He faces other charges like favoritism, misappropriation of funds and forging documents to secure loans.  According to The Bhutanese, a private newspaper, Thinley sought Khandu Wangmo to pass on the falsified documents to Justice Kuenlay, so that charges could be framed against chief operation officer of Bhutan army.
The trio were taken to custody as Khandu Wangmo who was previously arrested revealed the involvement of judges and former brigadier in the racket.
The Office of Attorney General filed case against the three in Thimphu court.  According to Kuensel, the defendants asked for bail during first hearing which the court denied.
According to The Indian Express, the New Delhi sources have deemed current situation in Bhutan "unprecedented" and that India is closely monitoring the case as it unfolds in Thimphu.