18 asylum seekers from Bhutan, who were arrested by Nepal police on Monday evening, have continued their hunger strike even inside the prison cells for the third day.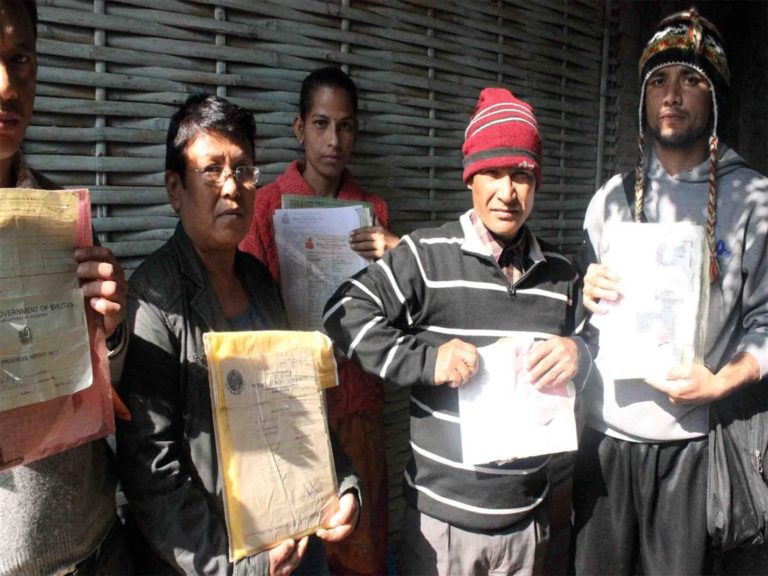 "The have been fasting-unto-death for three days. They are determined to continue the fasting until their demand of refugee status is fulfilled," said Dr Bhampa Rai, Chairperson of the Bhutanese Refugee Representative Repatriation Committee.
A group of rights activists including Dr Rai earlier reached Damak Police Station for inquiring the conditions of detainees.
According to Dr Rai, the detainees have told him they would even refuse to walk free even if police decide to release them.
A special squad of Nepal Police arrested those asylum seekers from Beldangi-II on Monday, accusing them of disturbing elections of camp management committees scheduled for Jan 30 and 31.
While, the agitating group has said the asylum seekers were arrested following their peaceful protests.
On Tuesday, some rights activists condemned the act of arbitrary arrest of asylum seekers and demanded unconditional release at the earliest possible.
The police said they would continue to detain them until the elections in camps are over by Thursday.
According to a high-level verification team formed by the Nepalese Ministry of Home Affairs, there are 174 Bhutanese asylum seekers who were disqualified for their refugee status on various grounds.
However, those 'disqualified' persons have accused the authority of intentionally cheating them by tagging them as unfit for refugee status.
Last week, they even claimed that they were disqualified since they were unable to pay heavy sums as bribes to officials during the verification process held last year.